As part of the weekly shopping task, the group were set a series of challenges in a pitch black room, with Eileen, Amy and Danny all being showered in a concoction of nasties including maggots, squid and seaweed.
The trio were sat in three baths each with showers above them. They then had to guess what Big Brother was covering them in, as the objects fell.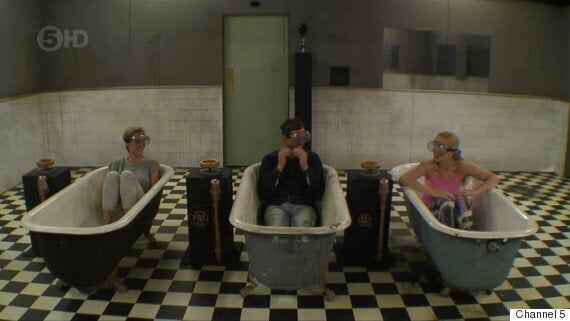 Amy, Danny and Eileen faced the first task
Amy - who is in the house with her twin Sally - came a cropper when she was showered in maggots, that began crawling in her underwear .
"I think it might be worms!" she screamed. "They're all the same size. Bigger than grains of rice. They're like little maggots… I think it might be maggots! I don't know! I can't tell if they're moving.
"They're all in my knickers, you b*stards!"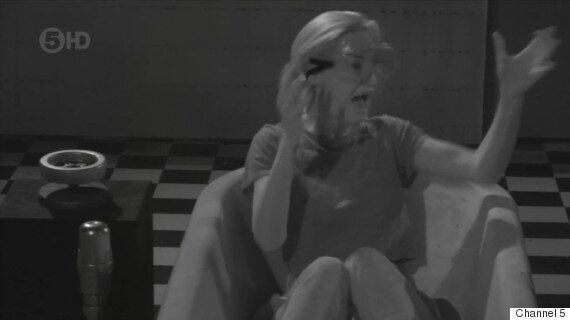 Amy found the maggots were in her underwear
As Danny was then showered with seaweed, he squealed: "It feels like dogsh*t landing on my lap."
After the group returned to the house, Chloe was informed that in fact the success of the task was solely in her hands, as she was asked to sabotage the second challenge.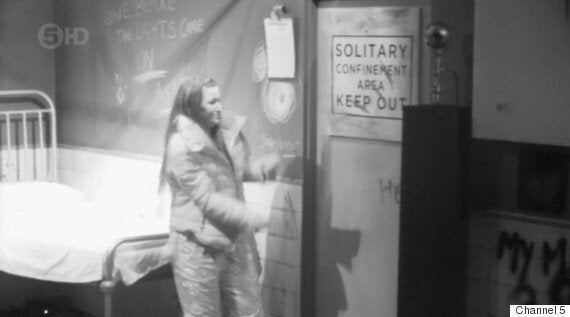 Chloe's secret mission was to lose the group the shopping task
She was asked to select a group of housemates to join her in 'The Hole' where they had to stay until sunrise, facing a series of torturous tricks to scare them.
As 'The Dark Lord', Chloe was told she must manipulate at least three of the chosen six housemates into leaving the room with her.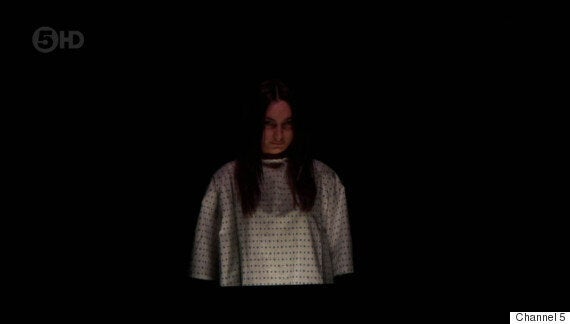 A terrifying figure was seen behind the mirror
However, by the end of the episode, it looked as if she had failed in her mission as only Jack left 'The Hole' with her, after a mysterious figure smashed through a mirror, leaving Aaron, Adjoa, Joel, Jade and Nick to see it through until sunrise.
The results of the task will be revealed tonight (Thursday 21 May) at 9pm on Channel 5.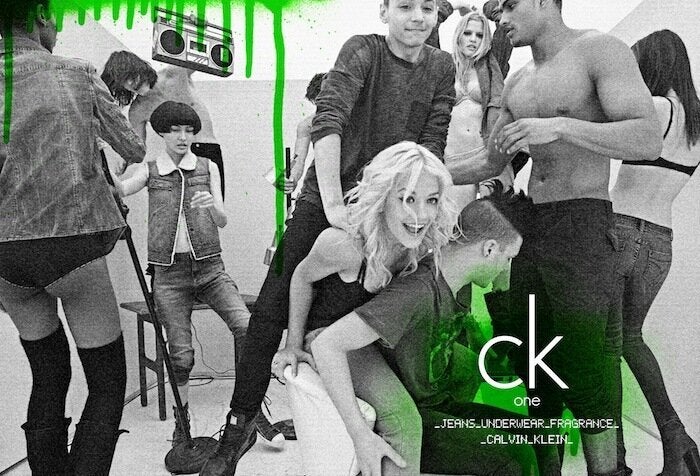 'Big Brother' 2015 Housemates: Here's Where You've Seen Them Before...