A mum has made a heartbreaking appeal to get lifesaving treatment for her three-year-old son who is suffering from leukaemia for the second time.
J'ssiah Brown beat odds of a million-to-one, when his older brother donated his bone marrow to help him recover from leukaemia last year.
But in March the family, from Camberwell, south east London, were told J'ssiah's cancer had returned.
His mother Jeanene Walters, 28, is now fundraising to get J'ssiah proton beam treatment, which the parents of Ashya King say cured him of brain cancer.
"The therapy he could have abroad could kill off the cancer completely," says Walters. "We just have to get him there."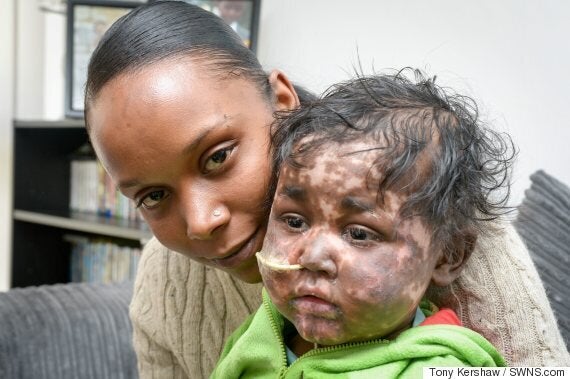 A rare combination of chemotherapy treatment and liver failure had a side effect on J'ssiah's skin, which is now covered in blotchy white patches - that has led to his mum even being accused of burning him.
"J'ssiah's mottled skin is a daily reminder what a brave little champ he is," says Walters.
"All I want to do is cry but he's not crying. If a tear trickles down my cheek, J'ssiah strokes my face and wipes away the tears.
"His strength gives me strength. I'm shouting out for help from everyone so J'ssiah can get the help he needs to live."
British doctors say they can do nothing for J'ssiah's skin because he has just four months to live - and NHS machines which could help won't be ready for three years.
The family is now trying to raise £150,000 to get J'ssiah state-of-the-art proton beam treatment in the USA, or Israel.
The treatment destroys cancer cells directly, leaving healthy tissue virtually untouched unlike in chemotherapy.
Walters said: "We're fundraising like there's no tomorrow.
"The school have done jeans for J'ssiah days, we've hosted fun days, runs, boxing matches, we're selling T-shirts and putting posters up all around town.
"Our only hope is proton beam therapy and intravenous Vitamin C treatment. A consultation with a doctor in America alone costs £20,000."
J'ssiah was diagnosed with acute myeloid leukaemia at the age of just one, in June 2013.
He was quickly put on a four-month course of chemotherapy but the cancer spread and doctors said his only chance was a bone marrow transplant.
His brother Kyerell and sister Ashiya, six, both jumped at the chance to save their brother's life and Kyerell was found to be a perfect match.
The transplant, in April last year, was deemed a success until J'ssiah started to reject the donor organ and had to be put in a medically induced coma at the Royal Marsden Hospital, in Sutton, Surrey.
J'ssiah was woken up after a month and doctors believed he had recovered.
But his skin had turned a mottled white and black because he suffered liver failure during the coma.
Walters said: "His skin pigmented because his liver wasn't functioning.
"I've had people come up to me and accuse me of mistreating him and even burning him.
"It's heartbreaking, I would never hurt him and I would do anything in the world to save my beautiful little boy."
In March Walters noticed a tumour on her son's leg and when she took him to the doctors she was told his cancer had returned.
Full-time carer Walters said: "This time, they said there was nothing more they could do.
"J'ssiah had received too much chemotherapy in his short life and they feared he couldn't take any more."
The NHS is currently building two proton beam centres, one in Manchester and another in London, but these are not expected to be operational until 2018.
If patients are thought to be suitable for treatment, the NHS can pay for the treatment abroad.
The Royal Marsden NHS Foundation is yet to respond to a request to comment.
At the time of writing J'ssiah's fund had topped £10,000, to donate, please visit gofundme.com/qxwk4g.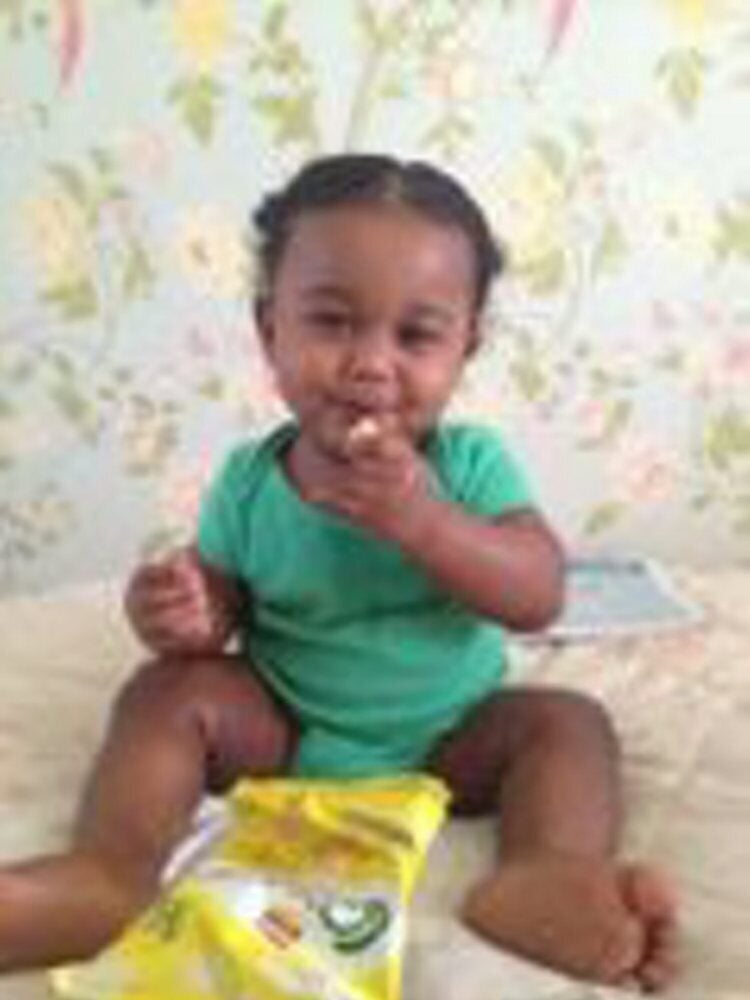 J'ssiah Brown