When a mum realised her daughter's dolls were having a negative effect on her self-esteem, she decided to create a new doll that would reflect her daughter's beauty.
"Sophia wanted long straight hair, and she even started expressing a strong dislike for her facial features and skin tone."
So Sweeting came up with a design and raised funds for her new Naturally Perfect Dolls company through Kickstarter.
"With the help of my daughters, we created 'The Angelica Doll' — the first natural hair 18-inch doll for young girls," she writes on her Kickstarter page.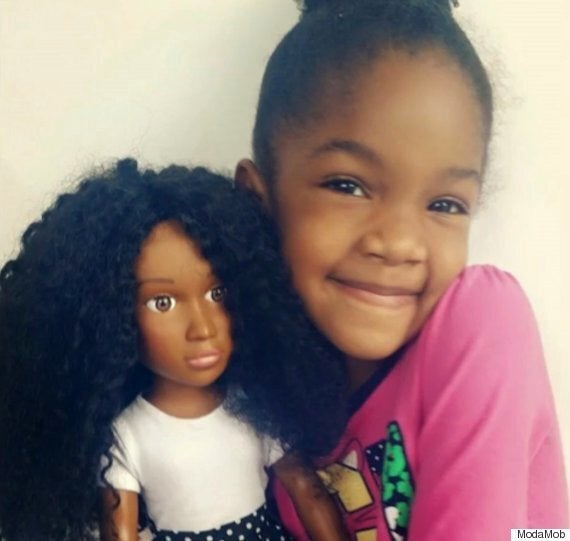 "I'm creating Angelica to let girls know that they are beautiful. Our girls need to see a reflection of their own unique beauty. It's time for our young girls to have a new standard," Sweeting added.
"The Angelica Doll has the face of a beautiful brown girl including a full nose, fuller lips, beautiful check bones, and brown eyes."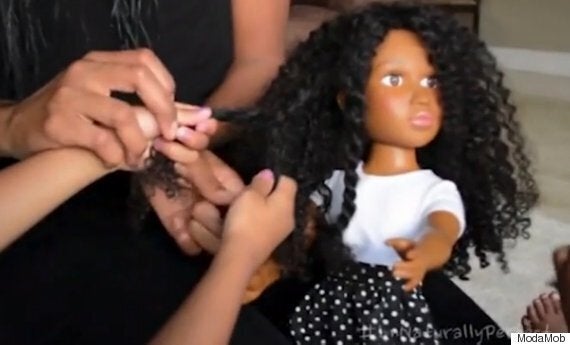 The mother believes the doll has the potential to change young girls' ideas of beauty.
"It's time for young girls to have a new standard," she added.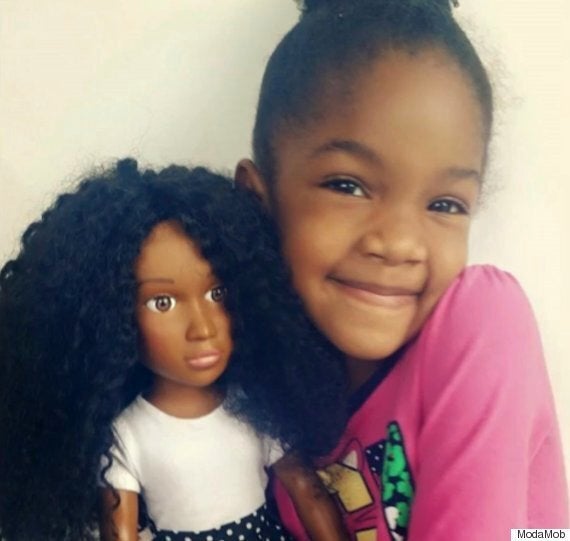 Sweeting and her children tested the hair for eight months: "We twisted, bantu knotted, combed, brushed, blew out, curl wanded and re-washed the hair.
"We did this over and over to ensure this doll would be able to withstand a young girls curiosity about taking care of and having fun with kinky/curly hair! No more tangled doll hair."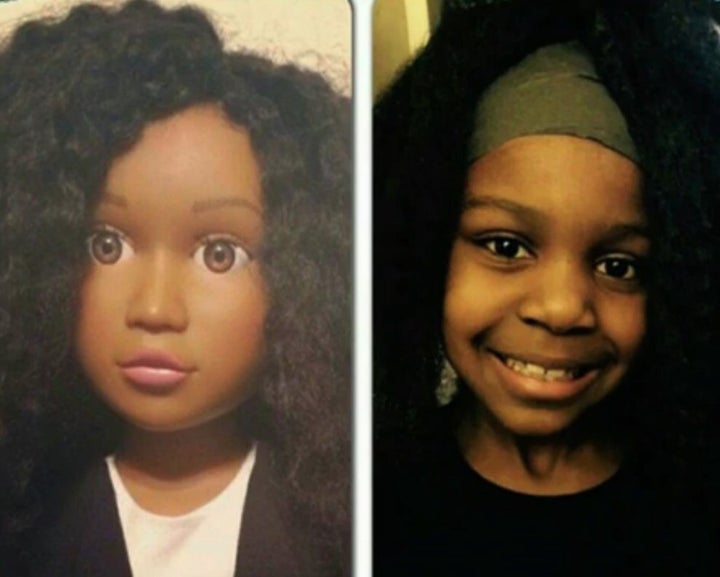 So I think we're all agreed? Bye, bye Barbie.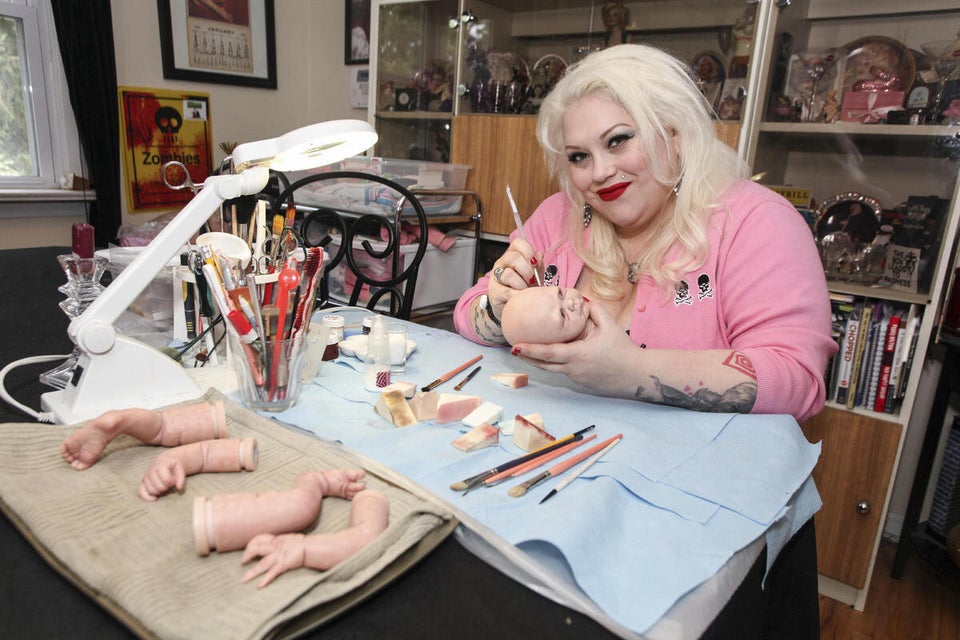 Woman addicted to dolls