When Israel's newly-sworn in government posed for its first group photograph, you would have been forgiven for assuming Prime Minister Benjamin Netanyahu was heading up an all-male cabinet.
Yet despite appearances in some sections of the Orthodox Jewish press, there are in fact three women in the cabinet.
But Justice Minister Ayelet Shaked, Sports and Culture Minister Miri Regev and Minister of Senior Citizens Gila Gamliel were strangely absent from several publications.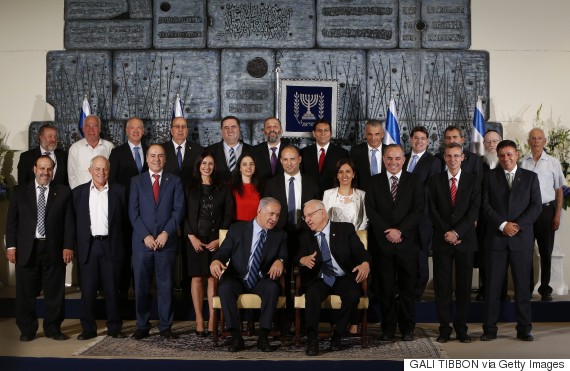 Benjamin Netanyahu was photographed with his new cabinet this week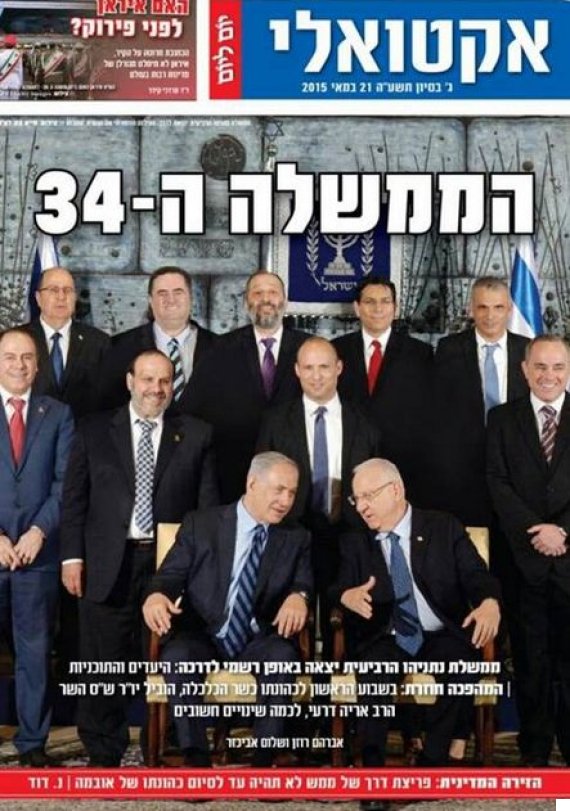 This is how the same picture appeared on the front of Yomleyom. Spot the disembodied ankles
Having said that, it was later noticed that Gila Gamliel's ankles did made the final cut – for weekly newspaper Yomleyom - NBC notes.
Some Israeli ultra-Orthodox papers don't ever show pictures of women. Some won't even print their names.
B'Hadrei Haredim blotted out the faces of the three women, in line ultra-Orthodox views on modesty.
In January this year, German Chancellor Angela Merkel was photoshopped out of the front page of Orthodox Jewish newspaper HaMevaser.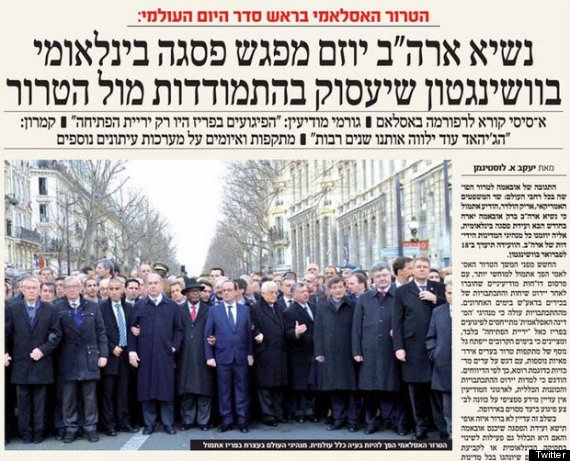 The cover as it appeared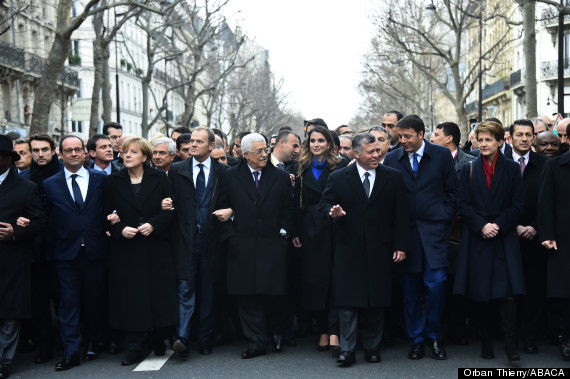 French President Francois Hollande, German Chancellor Angela Merkel and other world leaders march silently in Paris
Merkel had been photographed in a solidarity march in Paris, attended by dozens of world leaders for the victims of the Charlie Hebdo massacre.
It was not the first time the policy of no female faces has included the elimination of world leaders, even to the detriment of the sense of the story. Brooklyn Orthodox Jewish weekly Di Tzeitung, erased the then-Secretary of State Hillary Clinton from a photo of President Barack Obama and his staff watching the raid that killed Osama bin Laden.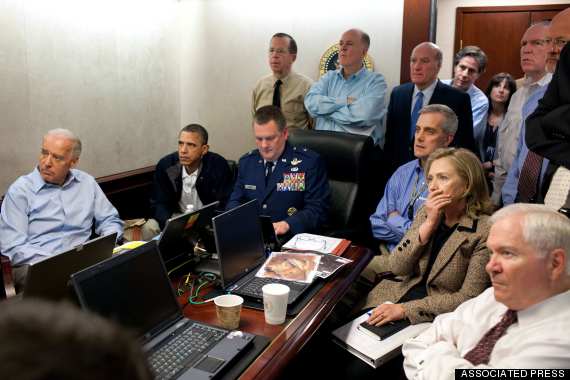 Barack Obama's team, including Hilary Clinton, watch the raid on Osama bin Laden in the White House Situation Room in Washington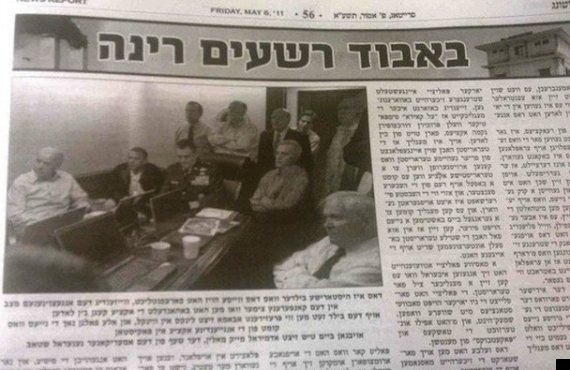 And... she's gone!
And in lesser news, in April Kim Kardashian was cut out of a photograph of herself and her husband meeting Jerusalem's Mayor Nir Barakat.
Some websites blurred Kardashian out of the shot, while others simply overlaid a receipt on her.