Town halls have called for an outright ban on legal highs to be announced in the Queen's Speech.
The Local Government Association (LGA) urged the Home Office to introduce legislation similar to that in Ireland, banning the sale of all psychoactive drugs except tobacco and alcohol.
It follows a drugs scare at Lancaster University, which saw five students treated in hospital after taking what police described as a "new psychoactive substance", originally thought to be the outlawed cannabis substitute Spice.
The body, which represents 400 councils in England and Wales, urged the Government to include a ban in its legislative programme, to be laid out in next week's Queen's Speech.
It said councils spent around £830 million a year on drug and alcohol misuse, including legal highs.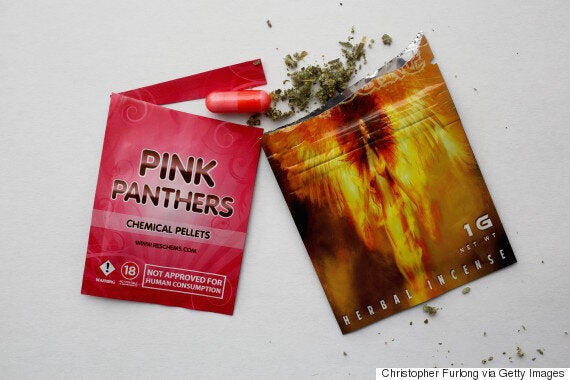 Council have called for legal highs to be banned
Cllr Ann Lucas, chairwoman of the LGA's safer and stronger communities board, said: "Council trading standards teams have performed an excellent job of tackling the issue but the current legislation is not fit for purpose.
"We need an outright ban on legal highs that will enable the closure of head shops and protect the public from devastating consequences.
"Legal highs are untested, unpredictable and a potential death sentence. Nobody can be sure of their contents or the effects that they could have. At the moment, as soon as one is outlawed, another one with a slightly different chemical composition appears. We can't allow this to continue."
Legal highs, or novel psychoactive substances (NPS), have been linked to a number of deaths and authorities have attempted to control them initially through temporary bans on the specific chemical compound of the drug.
But manufacturers attempt to get round bans by altering the chemical make-up of the drugs to create a new substance.
Lincoln Council recently became the first authority in the country to ban people taking the highs in the city centre, while other authorities have used product safety laws to seize drugs sold in so-called "head shops" or licensing laws to restrict sales.
Related