Are your teeth yellow like Austin Powers', or pearly white like Simon Cowell's?
According to a TV doctor, Brits are becoming "internationally renowned" for having bad teeth.
Dr Chris van Tulleken told the Radio Times that while brown stains, decay and fillings are frowned upon countries such as the US, "it doesn't really bother us" here in the UK.
"In the past 50 years, the sugar and acid content of what we consume has increased dramatically, and we can see that impact on the nation's teeth," van Tulleken said.
"In the UK we're OK with brown, foul teeth, it doesn't really bother us, while in America it's very socially unacceptable. And that means we tolerate much higher levels of decay."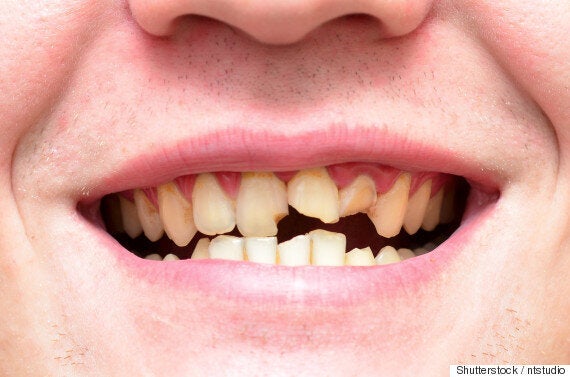 According to van Tulleken, parents should use a egg timer to ensure their children are brushing their teeth for two minutes each time.
However, he warned listeners that brushing teeth for two minutes twice per day will not fully reverse the effects of a bad diet, even if brushing is done correctly.
So, how else can you help protect your teeth from brown stains and decay?
In the video above, Brigitte Kali from KnowMore.TV gives the following tips on how to get healthier, whiter teeth:
1. Eat 'detergent foods' such as apples and celery that clean teeth as you chew.
2. Get your daily dose of vitamins A, C and D.
3. Drink plenty of water to flush bacteria off teeth.
4. Drink a cup of tea every day - it's thought to stop harmful bacteria sticking to your teeth.
5. Exercise regularly to reduce your risk of gum disease.
6. Don't use your teeth as a bottle opener.
7. Brush your teeth in a circular motion to ensure dirt is properly removed.
The Dr Chris van Tulleken interview was conducted to discuss 'The Truth About Your Teeth', which airs on Thursday 4 and 11 June, BBC One at 9pm.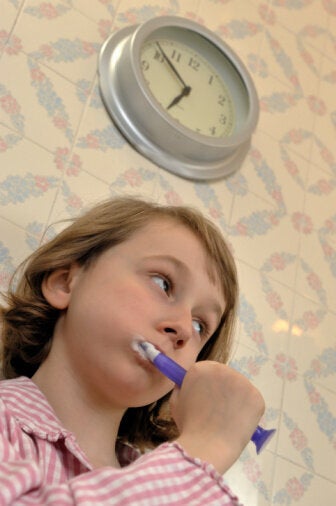 Oral Hygiene Mistakes
Related