Robots saving our lives from impending doom is the kind of technology that Hollywood loves to play with and for the most part, we've come to accept that Optimus Prime is unlikely to invade our back gardens and lift us to safety during a natural disaster.
Meet three-year-old CHIMP, developed by Carnegie Mellon University --it's a 150 cm tall, weighs 201 kg and designed to function like a human when faced with a dangerous environment.
CHIMP first arrives to the disaster zone on all fours - the best way to combat uneven terrain. It then transforms up onto hind legs, in manner that is distinctly Optimus Prime esque, to scope the area.
Its 360-degree sensor suite feeds in information about its surroundings into a 3D model that then helps it visualise its location.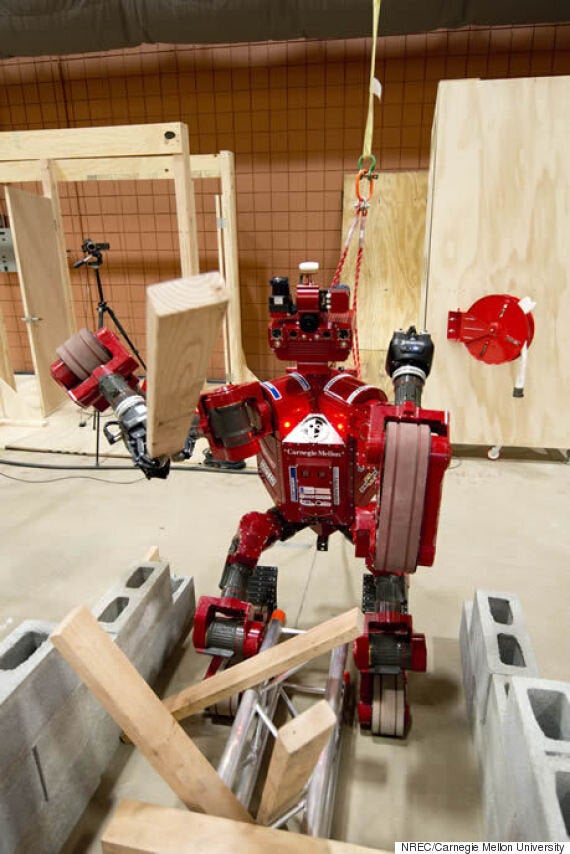 Using this information the bot then uses its joints to perform whatever lifesaving tasks are needed.
Developers claim that CHIMP's "three-fingered grippers and custom-engineered drive joints" give it "the ability to grasp and manipulate objects with human-like adaptability and dexterity."
Carnegie Mellon University are up against 24 teams, who are all competing for an award of $2 million (£1.3 million).
The final task, which takes place between 5-6 June in California, will involve each bot performing a series of tasks with minimal input from humans.
The point of the challenge is to produce autonomous, life-saving bots that will hopefully serve to reduce the death count after natural disasters such as the recent earthquakes that devastated Nepal.
Related