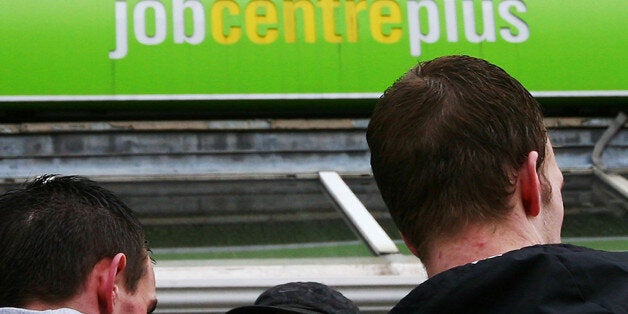 The literacy gap between young people who are jobless and out of education and their working peers is bigger in the UK than in many other developed nations.
Young people who are considered "NEET" - not in education, employment and training - are also lagging far behind in their problem solving skills, according to a new study by the Organisation for Economic Co-operation and Development (OECD).
It puts the UK in last place out of 22 countries in terms of the literacy gap, and last out of 19 in terms of the gap in problem solving abilities.
This is behind nations including Japan, Korea, Italy, Spain and Germany.
The OECD's research uses data from the organisation's 2012 Survey of Adult Skills to look at young people's basic skills levels and their chances in the job market.
It concludes that young people in the UK can face difficulties moving from school into work, and those that have low abilities in areas such as literacy and a low level of education face more problems.
The gulf in literacy and problem solving skills between NEETs aged 16 to 29 and their employed peers is the largest out of all the countries covered by the 2012 survey, the OECE found.
Overall, there was a 12.6% gap in literacy, the study shows, double the OECD average of 6.5%. In comparison, in Japan, the difference was 0.3%, in Korea it was 0.4% and in Norway, which had the next biggest gap after the UK, it was 11.2%, followed by the Slovak Republic where it was 10.5%.
There was also a 9.6% difference between the problem solving skills of UK NEETs and working young people. The country with the next biggest gap was the Netherlands, where the difference was 8.6%, followed by Norway with a gap of 7.4%. At the other end of the scale, in Korea the difference in problem solving skills was 1.2%.
A country note on the UK does say that the NEET rate did not increase in the UK during the global economic and financial crisis, whereas it did in many other OECD countries.
But it also warns: "Many of the NEETs are far from the labour market not only due to their low skills but also because they are not looking for a job and thus may have fallen under the radar of education and labour market institutions."
OECD figures show that of the 15 to 29-year-olds the organisation recorded as NEET in 2013, 56% were classed as "inactive" and not seeking employment, compared to an OECD average of 54%.
Ensuring that all young people leave education with decent skills is a priority, the country note concludes.
It suggests: "Policies should focus on helping the NEETs, including those that have become disengaged, to renew with education or integrate into the labour market."
One in eight young people in England is not in education, work or training, according to government figures published last week.
The statistics showed that the numbers considered NEET are at a 10-year low, although there has been a slight rise in teenagers in this category.
In total, 738,000 16 to 24-year-olds (12.3%) were classed as NEET in the first three months of the year, down 174,000 on the same point in 2010.
There were 134,000 16 to 18-year-old NEETs in the first quarter of the year, 6,000 more than at the same point last year, and 604,000 19 to 24-year-old NEETs - down 47,000.
Earlier this year, an influential group of MPs warned that tens of thousands of teenagers have fallen off the radar with no information available on whether they are in education or training.
The Commons Public Accounts committee said that councils and the Government must do more to identify youngsters that simply disappear from view.
A Department for Education spokesman said: "Following years of stagnation in international education league tables, this Government's relentless focus on standards is ensuring that thousands more young people are able to read, write and add up properly."
He added that there is no room for complacency, saying: "We will continue to build on this success by ensuring all young people leave school with the knowledge and skills they need to compete with their peers from across the globe."
TUC general secretary Frances O'Grady said: "The Chancellor has said he wants to improve the UK's poor productivity, and this report from OECD is an important reminder that skills and training for young people will be vital to productivity growth. But with the Government making major cuts to further education, we are moving in the wrong direction.
"If the Government is serious about higher productivity, it will need to reconsider these cuts."
Popular in the Community