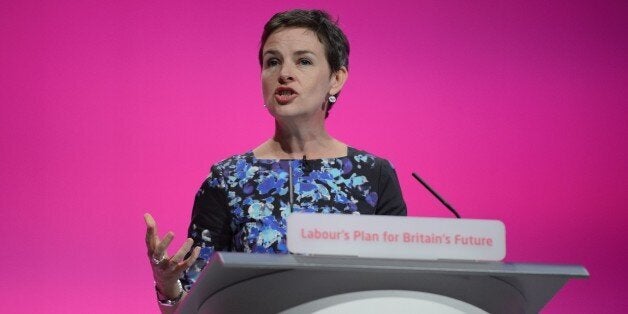 Labour leadership hopeful Mary Creagh has taken a sly dig at Ed Miliband today as she hit out against a "Rubik's Cube approach to politics".
Mr Miliband once boasted his secret talent was being able to complete the fiendishly-difficult 1980s toy in just 90 seconds.
The claim did little to shift perceptions he was too much of a nerd to win back voters who abandoned Labour in the 2010 election.
Today, the Shadow International Development Secretary referenced the toy as she discussed Labour's failure in this year's vote.
Speaking on BBC Radio 4's Woman's Hour, Ms Creagh highlighted the loss of voters to the SNP and Ukip on May 7.
She said: "It's a massive, massive challenge and we aren't going to do it by sort of having a Rubik's Cube approach to politics, where we put one face to one person and then try and present another face to another, because we just end up in a scramble."
She added: "I want the country to be united behind a single vision of how everybody gets on, what the future holds, investment in jobs, transport, education, skills and housing. I want us to talk about a country where everybody who works, no matter where they come from, can get along together and can get on in their lives."
In a damning critique of Labour's performance on May 7, Ms Creagh claimed the party effectively lost three general elections.
The Wakefield MP said: "We lost Scotland completely, apart from my colleague Ian Murray in Edinburgh South. We lost large parts of our industrial heartlands where they turned out and voted Ukip - and in 48 of our key seats, the Ukip vote is larger than the Tory majority - and the third thing we lost was those Tory swing voters who listened to David Cameron as he went round the country warning about Scotland and what was going to happen.
"There's no such thing as a safe Labour seat and if we take any of our voters for granted, we will lose the right to exist.
"I am looking at winning in 2020 and that's my vision for the party and the country."
Ms Creagh is one of four Labour MPs fighting to be party leader, but is lagging behind her rivals with regards to declared support from other MPs.
Frontrunner Andy Burnham has the backing of 24 MPs - just 11 short of the number needed to be officially nominated.
Shadow Home Secretary Yvette Cooper has the support of 17 MPs, while Shadow Health Minister Liz Kendall received a boost today when former leadership contender Chuka Umunna backed her campaign.
His support gives Ms Kendall the support of 20 MPs.
Only five Labour MPs have come out in support of Ms Creagh.