Communities Secratary Greg Clark has been accused of "believing in housing fairy stories" after promising that the government will build one new home for every affordable home it sells off under the new extended Right To Buy scheme.
The policy - set to be featured in The Queen's Speech tomorrow - means that housing association tenants will now have the right to purchase their rented home with huge discounts of up to £100,000.
"Nearly 90% of people want to own their own home. Just because you have signed a social tenancy, you shouldn't be signing away your aspiration, forever, for owning your own home," Clark told BBC Radio Four's Today programme. "We know that council tenants have the ability to own their own home through Right to Buy. We think it is fair that we extend that to housing association tenants."
But, in the midst of a severe shortage, the fresh claim that one new property will be built to replace every home sold under the scheme has been met with disbelief given the coalition government's track record on housing.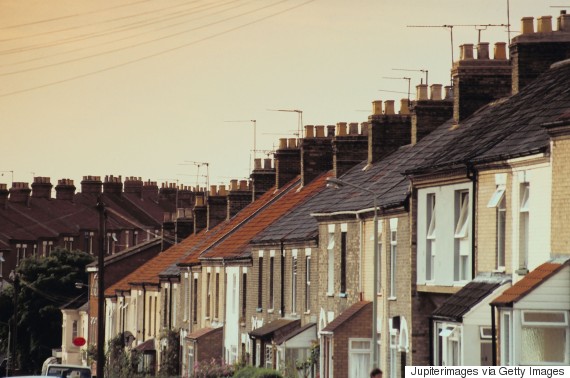 Clark was accused of believing in "housing fairy stories"
The government has already made the 'one-for-one' promise before in 2011, claiming it would replace all houses sold under Margaret Thatcher's original Right To Buy scheme, which used to apply only to council houses. The then Housing Minister Grant Shapps said "every additional home that is sold will be replaced by a new affordable home on a one-for-one basis."
According to housing charity Shelter, that attempt has been a "rank failure".
Out of 863 council homes sold in Greater Manchester since 2012, only two have been replaced, Shelter says.
Work has only started to build replacements for 1 in 10 of the council homes that have been sold since the original 'one-for-one' 'replacement promise was introduced, it adds.
Think One-For-One Replacement of the Right to Buy Stacks Up? Look at Greater Manchester
Clark insisted that the money from the sale of housing association properties would indeed be used to build another home and rejected suggestions that this version of right-to-buy would face the same problem as Mrs Thatcher's policy, when the vast majority of homes sold were never replaced: "Every housing association property sold will be replaced one-for-one with a new property. So, it is not only allowing people to meet their aspiration, but actually to increase the housing stock as well."
But his claim was immediately met with skepticism:
.@gregclarkmp: Every housing association property sold will be replaced one-for-one with a new property. #righttobuy pic.twitter.com/Opq3N9Q1Mw

— BBC Radio 4 Today (@BBCr4today) May 26, 2015
@BBCr4today @gregclarkmp Hasn't that been said before?

— Blue Box Support (@BlueBoxSupport) May 26, 2015
@BBCr4today @gregclarkmp HOW? You've not managed this with existing right2buy promise. Please explain how economics of this work? And WHERE?

— Hilary Satchwell (@Satchers) May 26, 2015
You have to hand it to @gregclarkmp - takes some guts to appear on @BBCr4today and tell world you believe in housing fairy stories

— Sue (@Labourcat) May 26, 2015
@BBCr4today @gregclarkmp Does anyone else think this word might be important?

#DevilInTheDetail pic.twitter.com/K5fz9QOlU6

— Royston (@Dr_Royston) May 26, 2015
@BBCr4today @gregclarkmp Why not just build houses now instead of waiting years for #righttobuy to filter down? Failed before it starts.

— Neville Farmer (@nevillefarmer) May 26, 2015
@BBCr4today @gregclarkmp they will just end up in landlords hands like last time. This is a tool to continue social cleansing of London too

— Rach (@PoliticYogaManc) May 26, 2015
Clark was asked to admit whether the previous policy was a "failure" which failed to replace houses being sold, but insisted the current policy would stand up.
"It will be replaced one-for-one, and of course, every person who has bought their own home will continue to live in it, so, it is increasing the housing stock. The object of that policy was not to replace the whole of the stock, this new policy is to replace it."
He added that the previous policy allowed a three-year gap between sale of a property and its replacement, which he said explained the "lag".
When pressed to determine when the previous policy would meet its target, Mr Clarke declined to provide a definite answer, but insisted the current version due to be announced in the Queen's Speech would replace stock one-for-one.
But Campbell Robb, Chief Executive of Shelter, claimed that the money made from selling housing association homes at a discounted price often simply isn't enough to build a new home: "You simply cannot solve this problem by selling off affordable homes, not replacing them, and ignoring the country's eleven million private renters.
"The government talks about providing a helping hand to people wanting to get on the ladder, but in reality, they're giving with one hand, and taking with the other. Getting on the housing ladder is beginning to look less about the product of your hard work and more like the product of a lottery."
Robb added: "Instead of building the 250,000 homes a year we need or protecting the affordable homes budget, starter homes will be available to a select few, and right-to-buy will be the nail in the coffin for some of the last truly affordable homes.
"This housing bill should be the point where the government gets serious and actually deliver the homes we need, or the amount of young adults owning a home could halve by 2020, and many more people will find it harder to rent somewhere decent and affordable."
BEYOND THE BALLOT:
Henry Gregg, Assistant Director at the National Housing Federation, said: "This policy is not a genuine solution to our housing crisis. An extension to the Right to Buy would mean that housing associations are working to keep pace with replacements rather than building homes for the millions stuck on waiting lists. At a time when we need to be increasing the overall amount of social housing, it is like trying to fill a bathtub with the plug taken out.
"What's more, forcing housing associations to sell of their properties under the Right to Buy sets an extremely dangerous precedent of government interference in independent businesses.
"We fully support the aspiration of homeownership, but this policy does nothing for the 11 million private renters and three million adult children living at home with their parents. If there is £22.5 billion of public money available for housing, we should use it to build homes the next generation needs, not just gift it lucky few already housed in housing association homes."