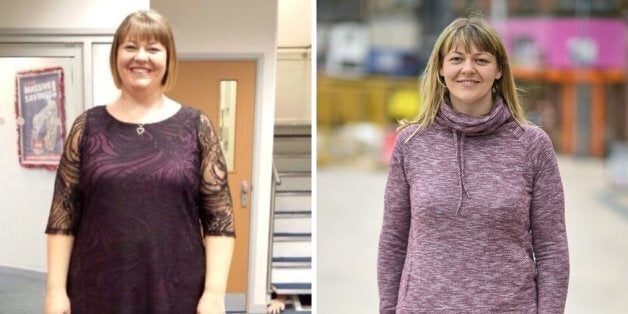 A super-slimmer who weighed more than 25 stone shed half her bodyweight to complete her lifelong ambition of skydiving.
Debbie Allmark, 35, weighed 26 stone at her heaviest and was stopped from going on some rides at Disney World in Florida on a family holiday in 2013.
The mum-of-two was also left "humiliated" in 2012 after a rollercoaster at Alton Towers Resort stopped whilst she was on it because of her size.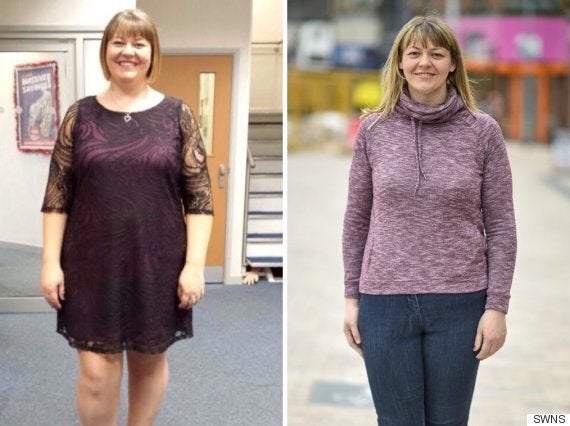 "The ride got stopped as my bars were not locked," she said. "I was too big and had to leave the ride. It was humiliating.
"The ride made me more humiliated and devastated about my weight. That was a huge catalyst."
Debbie eventually decided to lose the weight when she discovered she was too large to complete her lifelong ambition of skydiving.
"I'd always wanted to do a skydive. It was my life ambition to do one," she said. "But when I looked into it, I found out you need to be up to 13 stone to take part. I was devastated."
Incredibly, the pawnbroker lost half of her bodyweight in less than two years, reaching the skydiving goal weight of 13 stone.
Debbie was finally able to complete her dream skydive when she took to the skies at Tilstock Airfield, near Whitchurch, Shrops., on May 16 as her family watched from the ground.
It took Debbie 15 minutes to fall 10,000 feet (3,048m) from the plane and she said she was overwhelmed with the views across the idyllic Shropshire countryside.
"It was such a rush. I loved every minute of it. The whole thing was excellent," she said. "It was better than I had ever hoped."
"The scenery was great so I was just admiring that for most of it actually," she added. "The weather was lovely. It was a very sunny day so you could see for miles."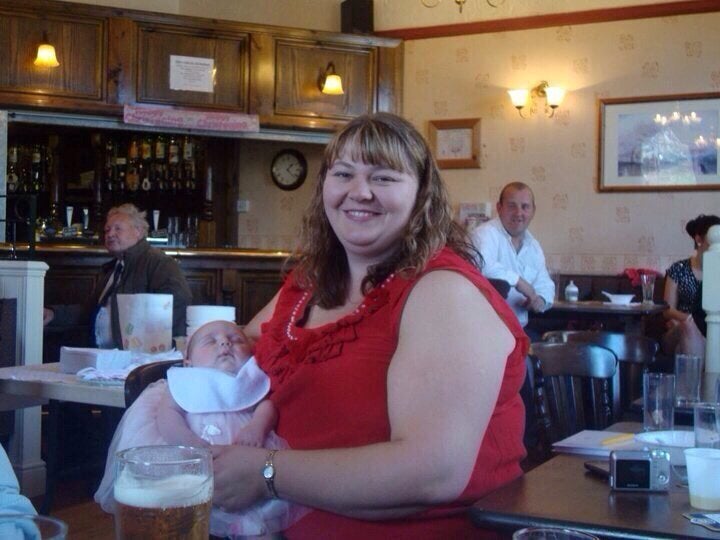 Debbie Allmark Weight Loss
Debbie also used the skydive to raise £1,500 for the North Staffordshire Heart Committee, which provided care for her mum Lilian Lovatt, who tragically passed away in 2009 from heart failure at the age of 66.
Debbie's sister, Dawn Adey, 47, from Stoke-on-Trent, Staffordshire, said: "It is such a fantastic achievement. We're all really proud of her and she has been an inspiration to the whole family.
"At her lowest points, she kept saying she couldn't do it, but we all encouraged her to get off the settee and get moving.
"At first she just started walking, but then she began doing more and more.
"I love her so much and it is amazing. Mum cared for all of us and it means a lot to us that Debbie has done with her in mind."