If there was a prize for the best photobomb then student Jade Coxon would most certainly be taking the crown.
The Chester University first year said she couldn't believe her luck at the perfectly timed shot.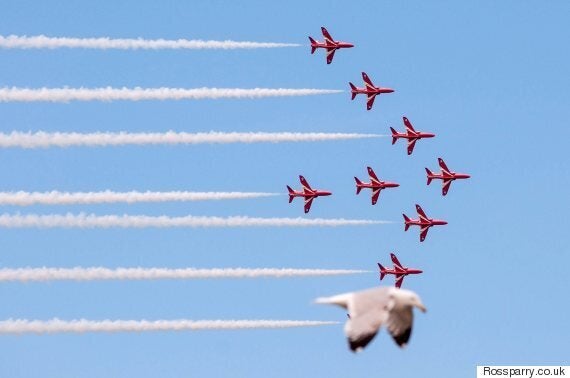 The fantastic picture shows the seagull take the place of a red arrow at the Llandudno Air Show on Saturday
"It was mainly luck but I was really happy with it," she said. "I saw the seagull fly in the way of the picture before I took it,' she said.
"It is completely covering the plane so you can't see it and the air trail is behind the seagull."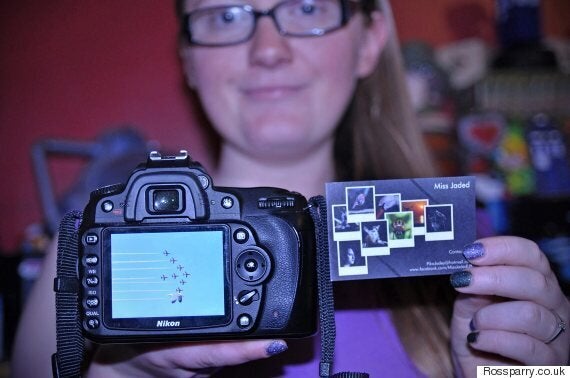 The amazing moment was captured by first year photography student Jade Coxon, 18
"I was there to take pictures of the air show, I was taking pictures of the planes and the seagulls as well and then both things joined together."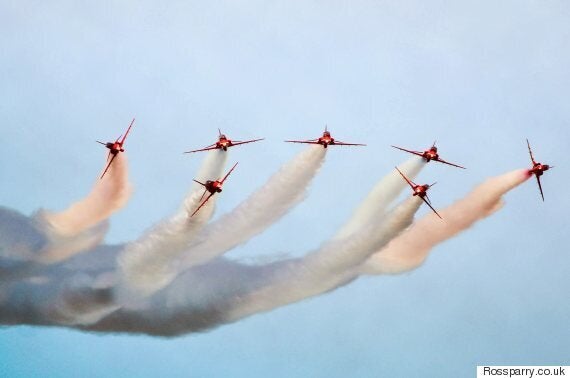 The crisp pic clearly shows eight of the Red Arrows in tight formation trailing their famous vapour
Related