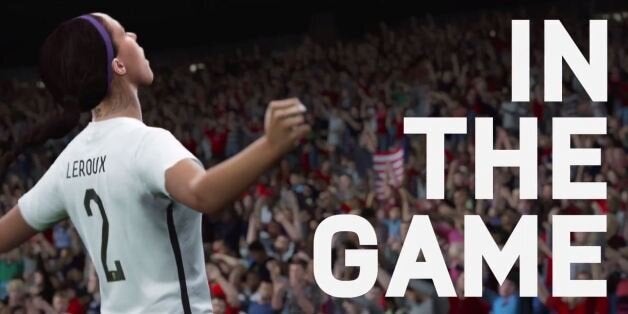 The latest instalment of the Fifa video game has been announced, and after 22 years the series will finally feature female teams.
This autumn, for the first time ever, players will be able to lead women's teams to victory against any of the other 600+ squads from across the world.
Manchester City's Steph Houghton said: "To be one of the first female players included is something we'll always be able to look back on. Hopefully it will help raise the profile of the women's game even further."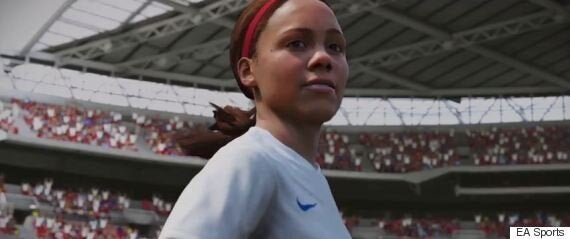 England Lionesses Defender Alex Scott
"Quite a few of us in the team play Fifa so I'm sure there will be a bit of banter about our ratings and a few extra competitive games while we're away in Canada. I'm looking forward to scoring as myself for the first time," Houghton added.
However, only 12 women's side will feature: Australia, Brazil, Canada, China, England, France, Germany, Italy, Mexico, Spain, Sweden, and the USA.
"It's come about in a bunch of different ways," Fifa VP and GM David Rutter told IGN. "We've been chatting about it in the game team for a couple of years now. As you may or may not know, there's been petitions to have women put into the game, and I'm lucky enough to be the father of two amazing little girls, and both of them play Fifa a lot. They consistently pester me [about] why they can't play as women.
"We've always felt that there were things that needed to be done in the game that were more pressing – making passing work, or shooting etc. – but the fact of the matter is that the tools and the technology that we have on the game team now is at a level where you can really do the authenticity of the women's game justice."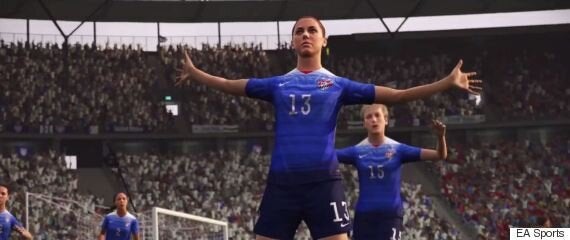 The USA's Abby Morgan celebrates scoring a free kick
The announcement has been met with ridicule, however, with one YouTube commenter saying: "Is this a joke??? The scenes when they're all rated 48."
Another added: "Seems like a waste. I'm sure you could have added something way more useful for everyone."
And, in typical fashion, someone said this: "Can you now add some celebrations such as taking shirts off?"
Fifa 16 launches on PC, Playstation 3 and 4, and Xbox 360 and Xbox One on 22 September 2015.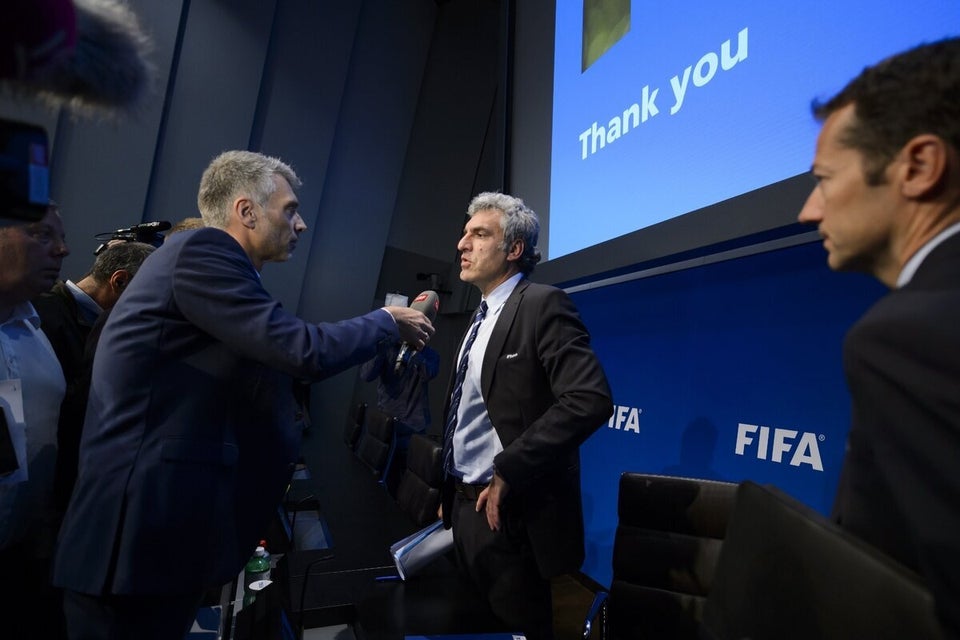 FIFA arrests