Fifa is facing the collapse of lucrative World Cup sponsorship deals following the darkest day in its history which saw senior officials arrested on suspicion of "rampant" corruption.
Visa threatened to break off its contract while other global brands such as Nike, adidas and Budweiser issued strongly-worded statements putting pressure on Fifa to take immediate action to restore its tattered reputation.
A number of Fifa's senior officials including vice-president Jeffrey Webb were arrested in Switzerland yesterday morning as part of a separate US investigation into corruption claims.
Former vice-president Jack Warner and five others were arrested alongside Mr Webb and charged with racketeering, wire fraud and money laundering conspiracies in connection with an alleged "24-year scheme to enrich themselves through the corruption of international soccer".
Following the revelations, Coca Cola, another of Fifa's sponsors, said that the scandal had "tarnished" the association's reputation.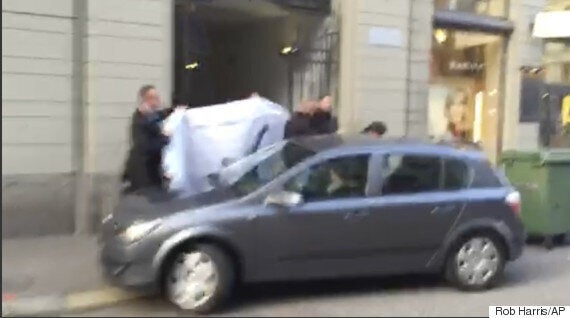 Several Fifa officials were arrested in Zurich
In a statement, it said: "This lengthy controversy has tarnished the mission and ideals of the FIFA World Cup and we have repeatedly expressed our concerns about these serious allegations.
"We expect FIFA to continue to address these issues thoroughly. FIFA has stated that it is responding to all requests for information and we are confident it will continue to cooperate fully with the authorities."
Sports brand Nike also released a statement, which read: "Like fans everywhere we care passionately about the game and are concerned by the very serious allegations.
"Nike believes in ethical and fair play in both business and sport and strongly opposes any form of manipulation or bribery. We have been cooperating, and will continue to cooperate, with the authorities."
Adidas also said that the association needed to do more to "establish and follow transparent compliance standards".
According to Reuters, the company, which has been associated with Fifa since the 1950s, said in a statement: "The Adidas group is fully committed to creating a culture that promotes the highest standards of ethics and compliance, and we expect the same from our partners.
"Following today's news, we can therefore only encourage FIFA to continue to establish and follow transparent compliance standards in everything they do."
Credit card company Visa's statement said: "Our disappointment and concern with Fifa in light of today's developments is profound... we expect Fifa to take swift and immediate steps to address these issues."
And McDonald's, which is a second-tier sponsor according to the BBC, said that the latest developments were "extremely concerning".
Paddy Power has today slashed its odds on Visa being the first sponsor to pull out of a deal with Fifa.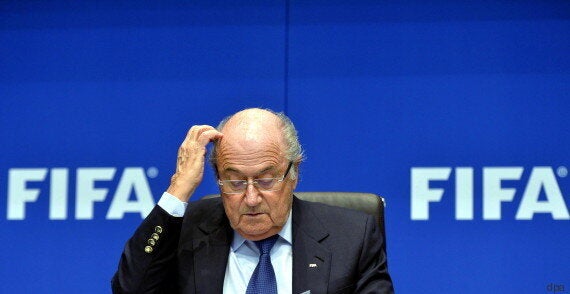 Many have called for Sepp Blatter to quit
Uefa, Europe's football body, is set to decide later today whether to boycott the upcoming vote for Fifa's presidency.
it said the events were "a disaster for Fifa" and called for a change of leadership. A statement added: "These events show, once again, that corruption is deeply rooted in Fifa's culture."
Some, including Football Association chairman Greg Dyke, have called for Fifa president Sepp Blatter to resign, according to Sky News.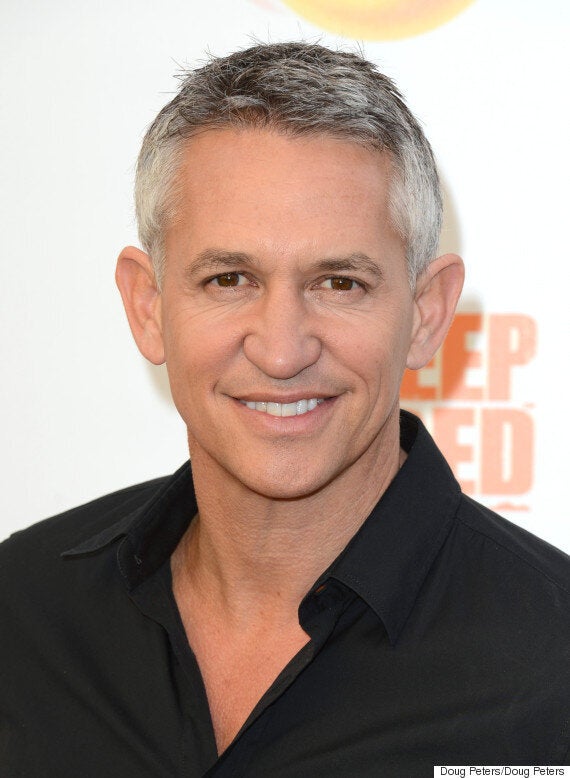 Gary Lineker strongly criticised Blatter
Match Of The Day presenter and former England footballer Gary Lineker also blasted Blatter.
He told the Daily Mirror: "If any other organisation on the planet was found to be as corrupt as Fifa, then the man at the top would go. But Blatter has his own fiefdom and he seems immune to it."
He went on: "How can this man stay in charge when his organisation has been found to be so bereft of decency?
"I find it sickening that the beautiful game, the world's game – can be polluted in this way and left in such a condition."
However, the Asian Football Confederation said that it would continue to back Blatter, as well as opposing plans to delay the Fifa presidency vote.
But Vladimir Putin has also waded into the row, accusing the United States of meddling outside its jurisdiction, according to Reuters.
He said that the arrests were a "clear attempt" to prevent Blatter's re-election and gave the Fifa president his backing.
He added: "This is yet another blatant attempt (by the United States) to extend its jurisdiction to other states."
UK Foreign Secretary Philip Hammond said a UK politician in the same position as Mr Blatter "would be struggling to cling on".
"There's no doubt, and there's been no doubt for many years, that Fifa needs to clean up its act," he told Sky News.
"There are millions, perhaps billions, of football fans around the world who want to enjoy the game, who want to know that the game is clean and who are repeatedly frustrated about these allegations about the way that international football is run.
"It looks very much like it's going to be the commercial sponsors who use their power to insist that this happens."
The Government is also now set to examine the issue after Speaker John Bercow granted an urgent Commons question on "the implications for the Football Association and the Home Nations of the indictment preferred against certain FIFA officials by the Department of Justice in the United States and the criminal proceedings opened by the Attorney General of Switzerland."