She's one of Hollywood's funniest actresses, but Melissa McCarthy takes body shaming seriously.
The actress recently spoke out about the frustrations of shopping as a plus size woman and is now launching her own clothing line to combat the problems she has faced.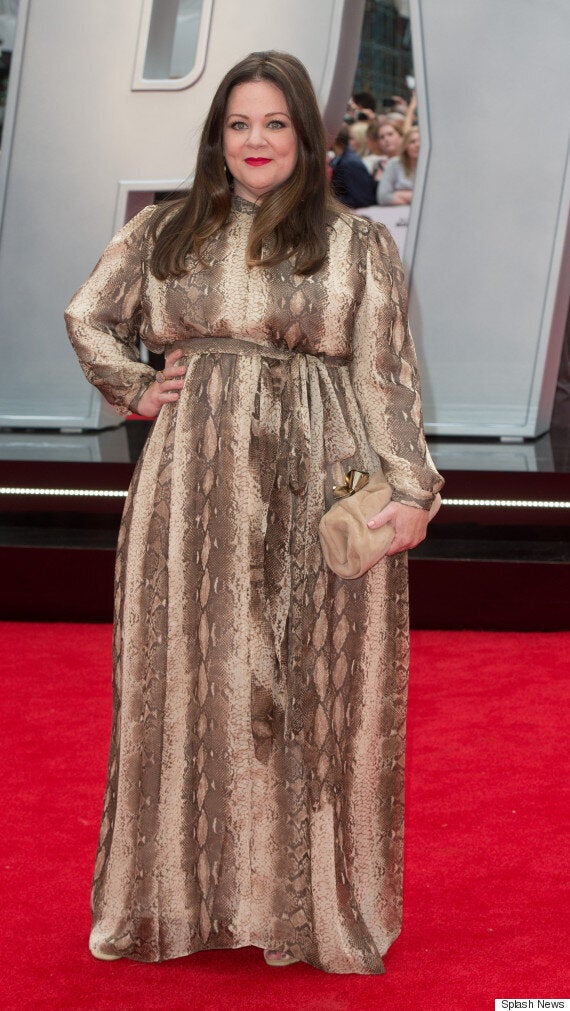 Melissa McCarthy at the Spy premiere in London on Wednesday
"People don't stop at size 12 (a UK size 14). I feel like there's a big thing missing where you can't dress to your mood above a certain number. [Malls] segregate plus-size," McCarthy told More magazine.
"It's an odd thing that you can't go shopping with your friends because your store is upstairs hidden by the tire section. 'We'll put you gals over there because we don't want to see you and you probably don't want to be seen.'"
After learning that she would appear at the Oscars, McCarthy said several well known designers refused to dress her. Now, the hands-on designer will deliver her first line in August - a mix of 80 different pieces in US sizes 4 to 28.
And she's not the only silver screen star to venture into the plus size market - Pitch Perfect actress Rebel Wilson also recently announced her fashion collaboration with Torrid, due to launch around the holiday season later this year.
Melissa McCarthy's Style