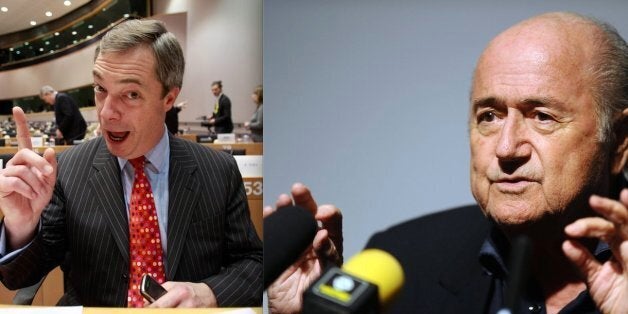 Both Ukip leader Nigel Farage and Fifa President Sepp Blatter have come under intense pressure to resign from their respective top roles in recent weeks.
The two high-profile men have faced intense scrutiny from the media, after having said things they might, in hindsight, wish they could rephrase.
But can you tell the difference between the leader of the People's Army and the football mogul standing atop a multi-billion pound industry?
Find out in our quiz below!
Related