Little and Large move over, there's a new duo after your comedy crown - and moniker by the looks of it.
Miranda Hart and Melissa McCarthy made for an amusing sight - for them and us - at the 'Spy' premiere in London on Wednesday night when they posed together on the red carpet.
Miranda, who at 6ft 1in, towered over her rather more vertically challenged 5ft 2in co-star, even wore flats for the occasion. Melissa McCarthy and Miranda Hart
The joke obviously wasn't lost on the 'Bridesmaids' star, who spent most of her time on the red carpet looking like she was playing a solo game of hide and seek behind Miranda.
Luckily, Melissa's other (less vertiginous) co-stars, Jason Statham and Jude Law, were on hand to redress the height balance.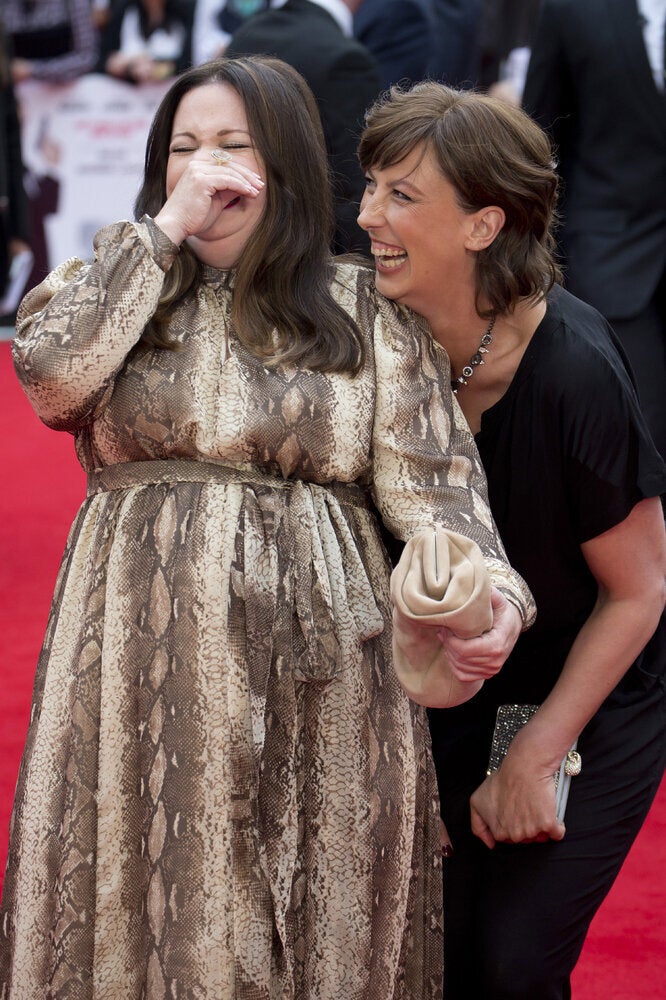 'Spy' London Premiere
Miranda and Melissa play CIA analysts Nancy and Susan in the 007-style spoof movie, which is directed by Paul Fieg, who also brought us 'Bridesmaids' and 'The Heat'.
Speaking about casting British star Miranda in movie, he told More! magazine: "She's a real person. She's beautiful, but she's not your standard image of the supermodel-y movie star.
"Plus, one of the hardest things in the world to find is people who can swear effectively in a way that's not ugly."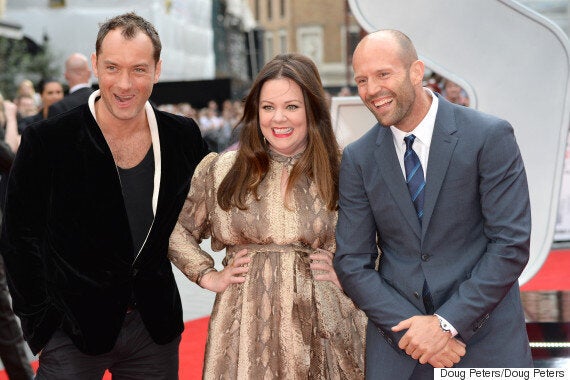 Jude Law (left) and Jason Statham (right) joined co-star Melissa on the 'Spy' red carpet
Miranda has previously admitted she struggled to keep a straight face when she was filming with Melissa.
"Melissa and I had a few times of getting giggles. Particularly when she attempted a British accent," she said.
'Spy' hits cinemas on 5 June. Watch the trailer below...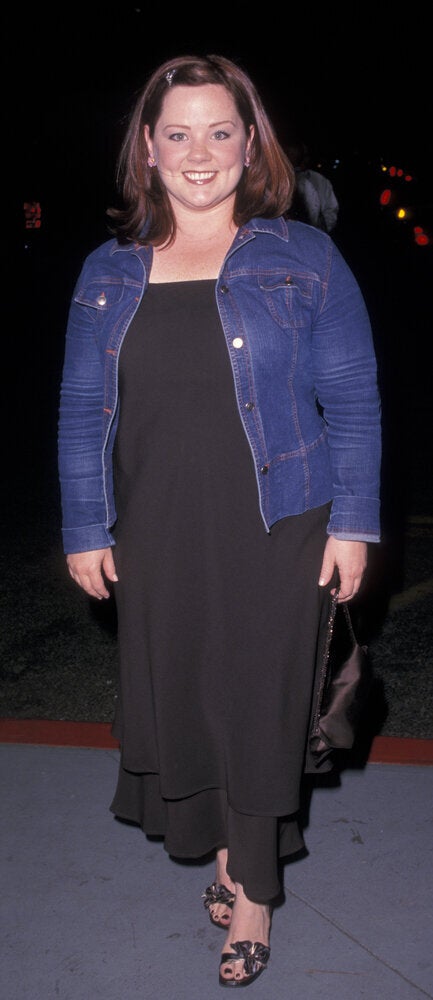 Melissa McCarthy's Style Evolution
Popular in the Community