Arsenal has secured the FA Cup for a record 12th time, after thrashing Aston Villa 4-0 at Wembley on Saturday.
In a week filled with football controversy, fans travelled to witness the last game of the English football season and it did not disappoint in excitement.
The Gunners dominated the game from the onset and Theo Walcott, pumped after securing a hat-trick against West Brom last week, put one in the back of the net with a left-footed strike in the 40th minute. The goal, which felt like a long time coming, thrilled Arsenal fans, none more so than Arsene Wenger who made the tough decision as to whether to start the 26-year-old.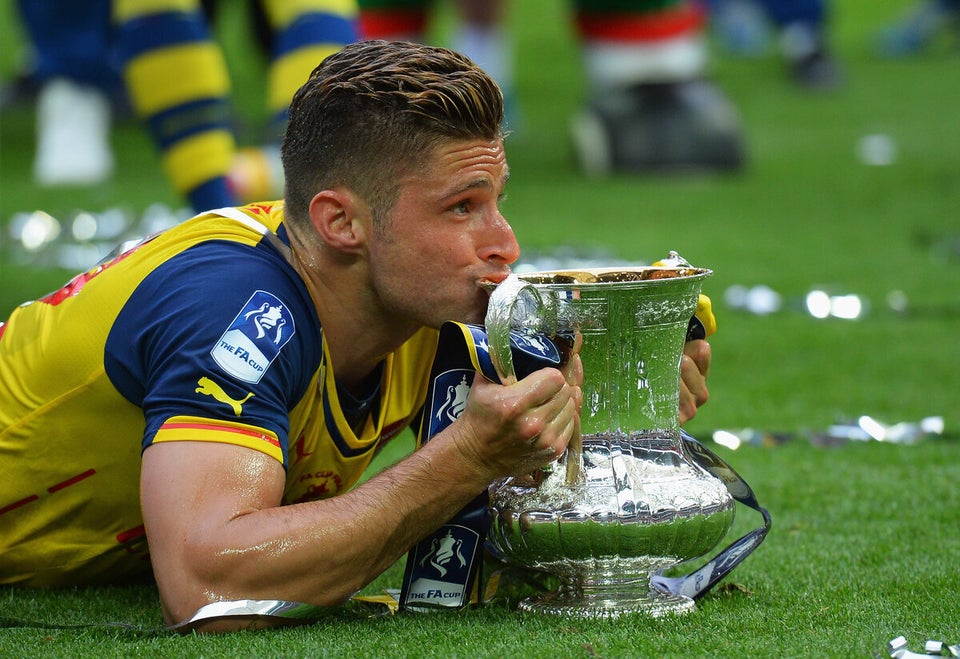 Arsenal Win The FA Cup
England star Walcott said after the victory that his team's next ambition is re-claiming the Premier League title:
"We're very close (to challenging). We just need to start well," he told the BBC.
"I've been here for a long time and this is one of the best squads that I've been part of. We should be achieving much more. But I believe now that's two FA Cups, the Premier League is the next big target."
Arsenal, which has now retained the Cup for two consecutive years, continues its high tempo pace in the second half, as Alexis Sanchez struck a powerhouse of a shot 25-yards away from Villa goalkeeper Shay Given, arguably the highlight of the game.
A goal off Per Mertesacker's shoulder and one from substitute Olivier Giroud in the closing moments completed Arsenal's victory.
Tim Sherwood's side never seemed to be in contention to match Arsenal's dominance and seemed a shadow of the side that performed magnificently to beat Liverpool in the semi-final.
Arsene Wenger, who has now won the title six times, has fought off critics for another year by leading his side to silverware and a respectable third-place in the Premier League. The 65-year-old will surely be looking to secure next year's Premier League title after the summer break.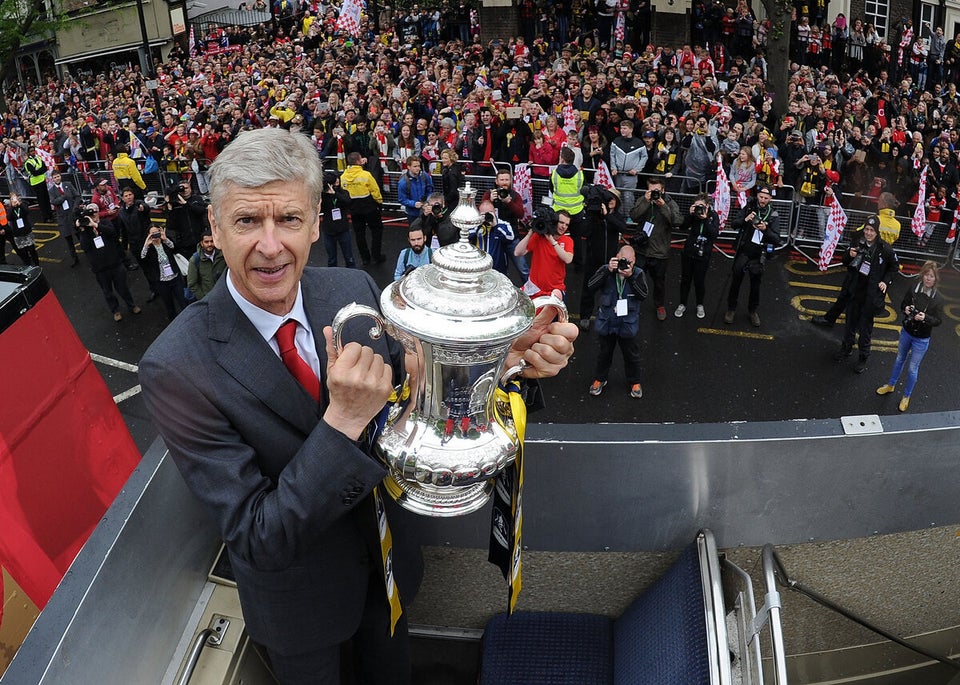 Arsenal FA Cup Victory Parade
Popular in the Community