Pizza Hut is now offering a rather odd but true helping of home entertainment to its takeaway menus.
The Hut's 'Blockbuster Box' is giving customers the chance to build pop-up movie theatres by delivering a projector lens that fits into a punch hole in the front of the takeaway box.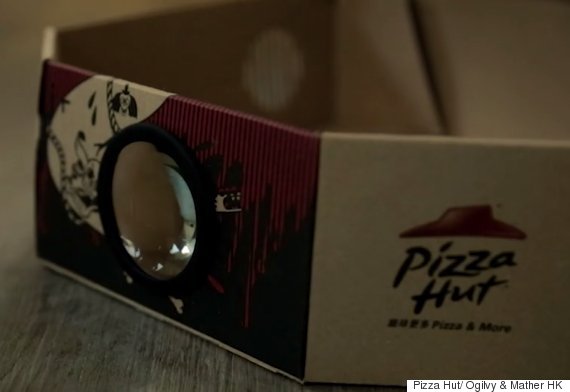 All you have to do is scan a code using your smartphone and then place the phone inside the lens fitted box, which plays out your film.
The home entertainment kit is the product of a partnership between Pizza Hut and ad agency Ogilvy and Mather and reportedly offers four different movie-themed packages: Slice Night, Anchovy Armageddon, Hot and Ready and Fully Loaded.
No prizes for guessing which pizza deals matches which movie genre.
If you've already reached for your phone to order this nifty deal from your nearest Pizza Hut, we're sorry to let you know that the offer is only available to Hut lovers in Hong Kong.
Looks like we'll have to stick to old fashioned Pizza Hut boxes with nothing but cheese stuck to the cardboard. How boring.
Also: This Is The ULTIMATE Home Cinema System