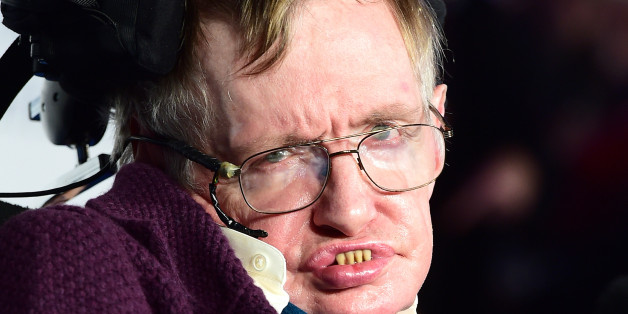 Ian West/PA Wire
Stephen Hawking has voiced his fears students with conditions similar to his will not receive the support they need to succeed due to funding cuts.
The world-famous physicist was speaking at his former Cambridge Gonville and Caius college, where he studied during the 1960s.
The college modified part of its site so Hawking could continue to live there, and even flew him back in a chartered plane when he fell ill in Switzerland in the 1980s.
"I was then in Addenbrookes Hospital for quite a time, unable to speak or hold anything," he told students.
"During that time my students participated in a rota to keep my mind occupied by reading to me, I was even able to laugh at the funny bits."
Although he praised the college for its support, the 73-year-old mused: "I wonder whether a young ambitious academic, with my kind of severe condition now, would find the same generosity and support in much of higher education.
"Even with the best goodwill, would the money still be there? I fear not."
Last year, the government announced it would be postponing its controversial cuts to the Disabled Students' Allowance until 2016-17.
DSA can pay for assistance including specialist equipment such as computer software, non-medical helpers, like a note-taker or reader, or extra travel costs. The changes were intended to make universities take more responsibility for the costs.