Anita Dobson is emphatic that she has no desire to succumb to the lure of Botox or plastic surgery, saying she simply has no reason to do it.
The actress, in demand on stage and screen, and married to Queen guitarist Brian May, recently played Queen Elizabeth I for the BBC, a 54-year-old monarch who looked far older than Anita's 66.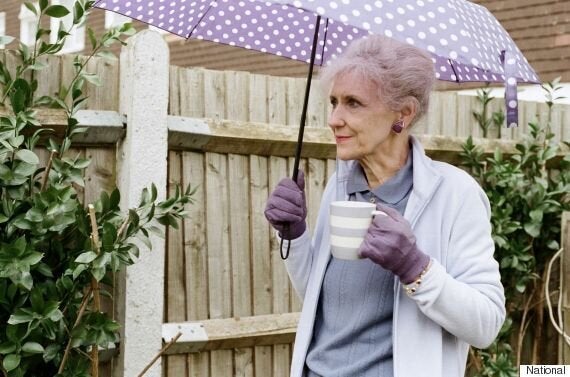 Anita Dobson plays one of the troubled residents of Ipswich in 'London Road'
She tells HuffPostUK: "There's a lot of Botox and facelifts going on in our generation, the technology's there if you want it. I haven't embraced it and I don't suppose I ever will. I'm far too scared, and it's too late in my life.
"Plus I have a career, I have a happy marriage, why would I bother now and risk it going wrong?
"Besides, someone's got to look the real age of these roles we're getting. Someone's got to play Dracula's grandmother, and..." she cackles in delight... "I'm ready."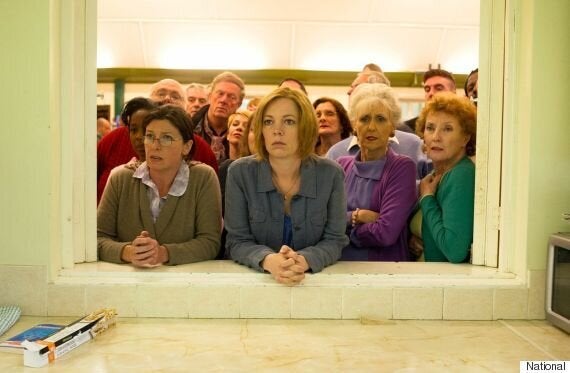 Anita joins co-stars including Olivia Colman for Rufus Norris's film, inspired by the events of Ipswich in 2006
Sure enough, Anita is busier than ever, including her upcoming role alongside Tom Hardy and Olivia Colman in Rufus Norris's extraordinary screen adaptation of the National Theatre's musical production of 'London Road', based on the true story of the murder of five women in Ipswich in 2006.
For Anita, taking part represented a "form of closure" because she was working in Ipswich at the time, during a time of great anxiety before the murderer was arrested.
"I was in pantomime at the time, and it was very strange trying to drum up trade to see a family show when something so awful was happening. I just held onto the fact that people needed a break from it all, but there was a very strange feeling, and the streets were deserted. It was a delicate time."
Anita sees 'London Road' – full of black humour as well as sympathy for the women – as a tremendous tribute.
"The residents themselves have found a community spirit in the cleaning up of the area, getting the girls off drugs and off the streets, they've managed to make the area beautiful again.
So, although it was a bizarre idea to make a musical out of that story, it's actually done an awful lot of good."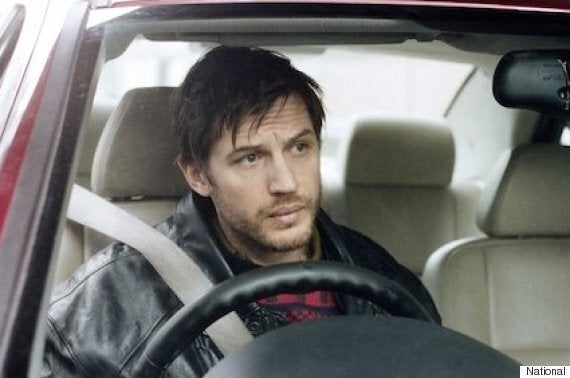 Tom Hardy also stars as a taxi driver in the production, which shows everyone suspicious and under suspicion
The scripts for 'London Road' were based on transcripts of statements made by Ipswich's citizens, something screen and stage veteran Anita admits she found a pretty odd experience.
"They put the earpiece in, you hear the person speak who is alive and well and you're going to play, and then you repeat after they've spoken, exactly what they said, verbatim, and that's the role.
"You never get the feeling that you have the part, they're always holding onto it."
It's been nearly three decades since Anita first became a household name with her unforgettable portrayal of troubled Angie Watts. Despite only spending three years in Albert Square and working diversely ever since, Anita has no problem with her association with people stopping her in the street to ask when she's coming back.
"I see it as a testament, and I'm honoured. She was a joy to play. I think it's because I left at a great height, and people don't think they got to the end of their relationship with her. I'm a great believer in leaving the party early, leaving them wanting more.
"I wasn't young. My break happened in my thirties, and there was such a lot I still wanted to do. It's a big world out there. I felt I couldn't stay too long.
"To do one thing in your life that stands up, and for it to be regarded as iconic, I feel nothing but joy."
'London Road' premieres on 9 June via NT Live and is on general release on 12 June. Visit londonroadfilm.co.uk for more information. Watch a clip featuring Tom Hardy below...