Caitlyn Jenner debuted her new identity with a ground-breaking and glamorous cover shoot for Vanity Fair on Monday.
While much of the media reported the news with sensitivity, Fox News chose to treat the news of her transition as a something of a joke.
Fox Business anchor Neil Cavuto opened the segment by announcing: "Bruce Jenner is now Caitlyn Jenner… What the hell is going on?!"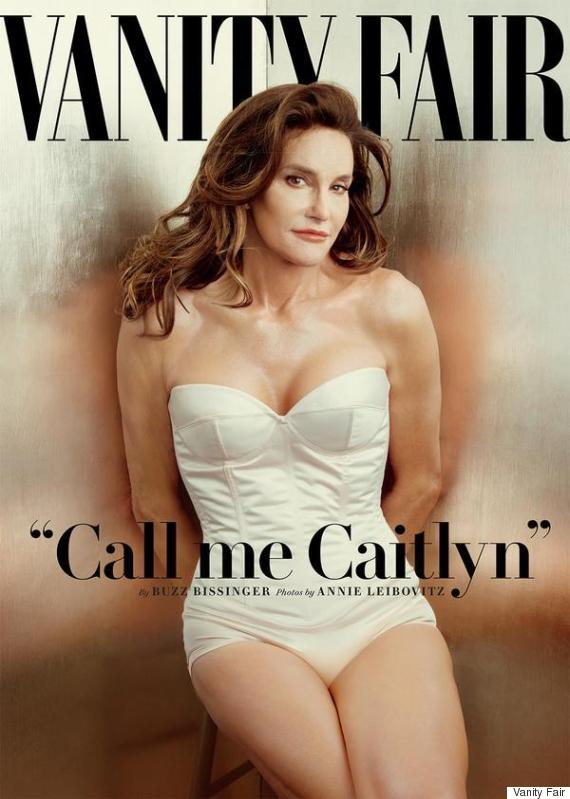 Caitlyn Jenner's first magazine cover - as shot by Annie Liebovitz
Dagen McDowell launched in, identifying Jenner by the wrong name and gender pronoun, stating: "Bruce Jenner, let's give him credit.
"He is the only person on planet earth who knows how to one-up his most famous step-daughter, Kim Kardashian.
"She announces last night that she's pregnant with a child. Well, you know what, I can do you one better than that. That's how he unveiled his new identity, kind of leaving his male identity behind with Caitlyn.
"Bruce, now Caitlyn says this is part of the transitioning, leaving that male identity behind, will use female pronouns from now on…"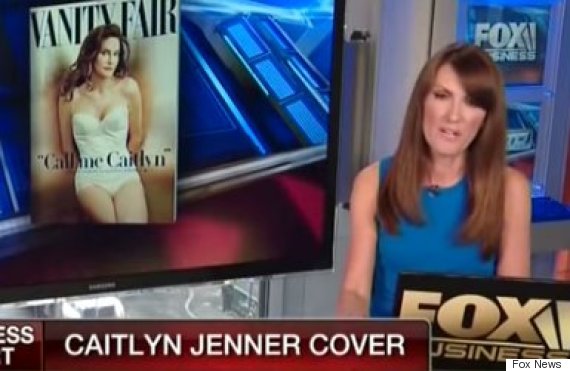 Dagen McDowell said of Jenner: 'He looks hot. Or, she looks hot, rather.'
Likening Jenner's outfit to that of a Playboy bunny, McDowell snickered: "He looks hot. Or, she looks hot, rather."
Cavuto closed the segment by jokingly introducing his new guest – Charles Payne – as "Charlene Payne" to roars of studio laughter.
When asked his opinion on the matter, Payne describes Jenner's cover as a byproduct of "the era we live in". Cavuto appears to agree, noting: "Rome, final days."
As Bustle points out: "Cavuto quite literally said on live television that Caitlyn Jenner's transition spells the end of the world as we know it."
Meanwhile GLAAD has responded to Jenner's transformation by issuing a useful updated tip sheet for journalists.
"By sharing her journey with the world, Caitlyn Jenner is accelerating acceptance of transgender people everywhere and reminds us all how important it is to live as your most authentic self," said GLAAD President & CEO Sarah Kate Ellis.
"For a transgender person to step into the world as his or her authentic self is a moment of tremendous freedom," said Nick Adams, GLAAD's Director of Programs, Transgender Media.
"The world can now see what Caitlyn Jenner has always known, that she is - and always has been - a woman."
Read Jenner's full interview in the new issue of Vanity Fair, which goes on sale on 9 June.
Useful websites and helplines: