Football pundits rejoiced on Tuesday following the announcement from Sepp Blatter that he will step down as Fifa's President before May next year.
English FA Chairman Greg Dyke led the anti-Blatter brigade with a stinging criticism of the global football administrator's tenure.
"He's stood down. He's gone. Let's celebrate… this is nothing to do with Mr Blatter being honourable, he hasn't been honourable in years," Dyke chided.
"It's great for football worldwide. Fifa would never get sorted out while he was there and it is a deeply flawed - possibly corrupt - organisation."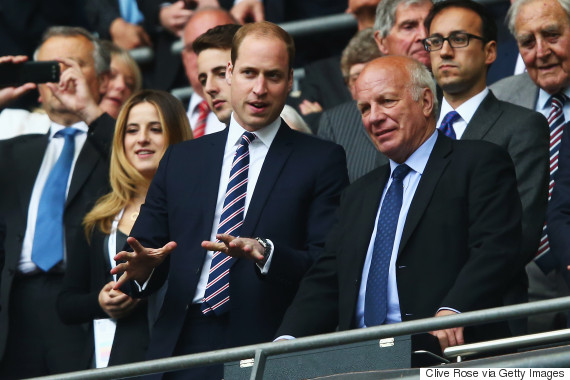 Dyke pictured in discussion with Prince William after the FA Cup Final between Aston Villa and Arsenal at Wembley Stadium
Dyke's sentiment was echoed by Gary Lineker, former England footballer and a fervent critics of Blatter's almost 17 year-long Fifa administration.
Lineker took to Twitter to voice his comments, complete with heavily-laden sarcasm.
Blatter has resigned. Can't quite believe it. FIFA always appeared to be such a fine upstanding organisation.

— Gary Lineker (@GaryLineker) June 2, 2015
Missing Blatter already!

— Gary Lineker (@GaryLineker) June 2, 2015
In light of Blatter's resignation, and the mounting pressure on Fifa to investigate high-profile allegations of corruption concerning the 2018 and 2022 World Cup bids due to take place in Russia and Qatar, speculation has already begun to mount regarding whether those commitments will be honoured.
The future of the 2018 & 2022 FIFA World Cups now very much a talking point

— Rob Stone (@RobStoneONFOX) June 2, 2015
Odds on Qatar hosting 2022 WC currently 5/6 to take place and 5/6 to be cancelled. #fifa

— Chris Cook (@xtophercook) June 2, 2015
People may wish for it, but I don't see any way Russia loses 2018. Too much money already spent. Plus, who'd tell Putin? You want to?

— Andrew Das (@AndrewDasNYT) June 2, 2015
Greg Dyke also weighed in on the future hosts' chances, adding: "Great news... If I was in Qatar today I wouldn't be feeling very confident."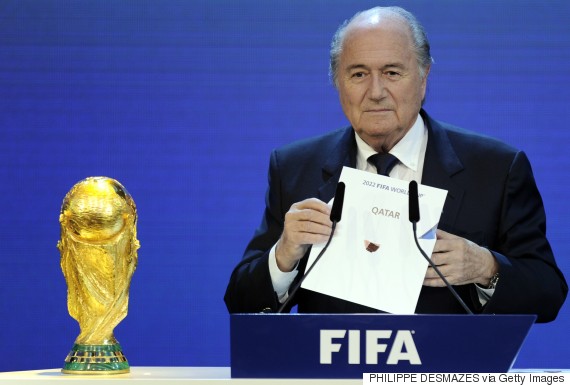 Blatter announces Qatar as the 2022 World Cup hosts
But while many are wondering if seeing the back of Blatter will mean a re-run of the Cup bids, both of which England applied to host, there certainly appears to be little consensus on the contentious matter.
New Culture, Media and Sport Secretary John Whittingdale weighed into the debate, insisting on Tuesday evening that the 2018 competition should go ahead in Russia as planned unless any new evidence of corruption came to light.
He has, however, previously called for Qatar to be stripped of the 2022 World Cup.
SEE ALSO