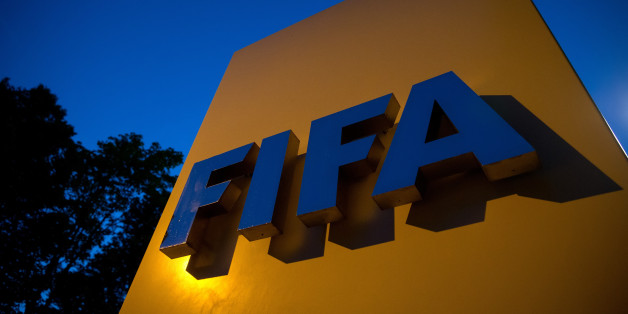 Philipp Schmidli via Getty Images
After Sepp Blatter's dramatic resignation as the head of Fifa on Tuesday, speculation has quickly mounted, with many asking 'who could succeed the global sports personality?'
Names already touted to be punting for the top job include Michel Platini, head of the European football league Uefa, Prince Ali of Jordan, who was Blatter's only competitor at Fifa's 65th annual congress, and David Ginola, the former Newcastle United player who threw his name into the hat in early January, only to withdraw two weeks later.
Bookmakers have been quick to capitalise on intense public interest in the race, expected to conclude at an emergency meeting of top Fifa officials some time between December 2015 and May 2016.

The latest odds on possible contenders so far
Others granted odds by the bookies include FA Chair Greg Dyke, who late on Tuesday ruled himself out of the competition saying he was "too old", as well as Luis Figo, the retired Portuguese player who famously transferred from Barcelona FC to bitter rivals Real Madrid for a world record fee of £37 million.
Figo has been a prominent commentator on the Sepp saga's rumblings in recent weeks, and is tipped by sports pundits to soon be joining the fray, having led calls for Fifa to enter a post-Blatter "new era".
Prince Ali and Michel Platini are currently the two frontrunners, the Jordanian having run against Blatter last week and successfully securing the backing of 73 of the 209 countries eligible to vote in the Presidential election.
"I will do my best to support national associations across the world to make a brighter future for football," Ali told CNN. "That's the most important thing.
"I have to talk to national associations and see how they feel about this, as it's very early - but if they want me to do it, I will do it."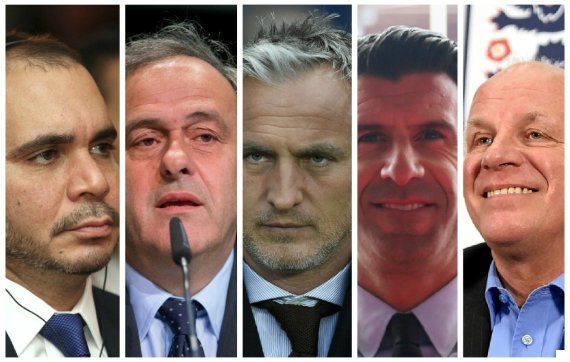 Some of the Fifa frontrunners
Michel, meanwhile, backed Blatter's resignation, saying: "It was a difficult decision, a brave decision, and the right decision."
Platini had previously said he would not run against Blatter for the Fifa Presidency, so his way is now clearly no longer obstructed.
Some, though - Sports Illustrated journalist Grant Wahl included - have doubts about the global football association's ability to properly elect a leader willing to address their organisation's deeply ingrained issues.
Great day for world soccer. But can FIFA be trusted to vote in a legitimate reformer to replace Blatter? The structure itself is rotten.

— Grant Wahl (@GrantWahl) June 2, 2015
Ultimately the winner will not be decided until an emergency conference of the 209 Fifa members can convene - the minimum notice for which is four months - meaning a re-election is unlikely to be on the cards until after the new year.
The head of Fifa's audit and complince committee, Domenico Scala, told members of the press on Tuesday that waiting until the next scheduled full-scale congress in May 2016 would be too long a timeframe for their new leader to be appointed.
So whether it is Prince Ali, Ginola, Platini, or even another, as yet, outlying candidate, Sepp's successor will have just over two years to overhaul and purge the organisation of any rogue corrupt high-ranking officials before the start of the association's most sought-after and lucrative event, the World Cup.
It's set to be quite the race.
SEE ALSO