Things got steamy in last night's 'Big Brother', with three of the male housemates performing a striptease for Eileen Daly, to give her a birthday night she would never forget.
SEE MORE:
As part of her birthday celebrations, Cristian MJC, Marc O'Neill and Danny Wisker threw on some military and police outfits to get up and perform a provocative dance for her.
To the shock of some of the housemates - and, to be frank, us - they then stripped down to their underwear as they danced around the living room, going on to pour baby oil over themselves.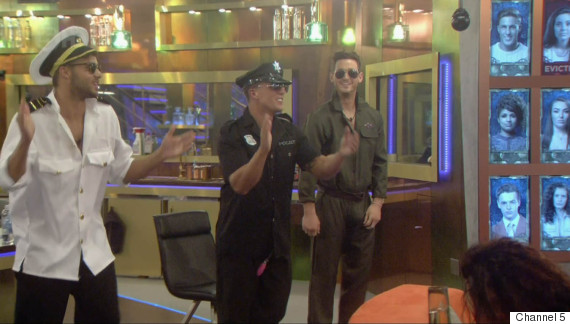 Happy birthday Eileen, indeed!
Luckily, Eileen was up for a laugh and joined the boys in their routine, which she could probably have done with, as her birthday began on a bit of a low note.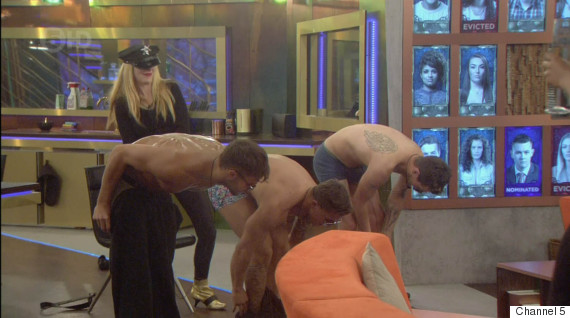 Eileen gets in on the act
Earlier that day, Eileen had learned that she was going head-to-head with Joel Williams in this week's live eviction, after once again being nominated because she's older than the rest of the group.
Of course, stripping off is all in a day's work for Marc, who moonlights as a stripper in the outside world, in addition to being a science student.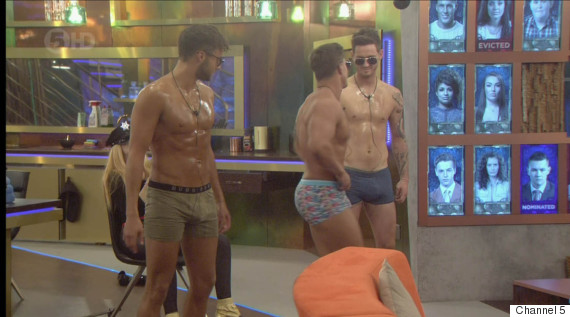 Wow
At least his striptease got a better reception than the last time he got his kit off in the house, which prompted Jade Lynch to break down in tears in the Diary Room and threaten to quit the series altogether.
'Big Brother' continues on Wednesday night at 10pm on Channel 5, where we suspect a few of the housemates will be waking up in dire need of paracetamol and carbohydrates...
LIKE US ON FACEBOOK | FOLLOW US ON TWITTER