Looking groomed at a festival is no easy feat. With sleepless nights, tent-head and flying cups of wee to contend with, it's pretty much a given your hair's going to be looking a little less than its usual best.
Luckily there is a style solution! We've tried and tested products, enlisted some expert help and relived our own beauty mishaps to create this day-by-day rundown on how to get (and keep) fab festival hair.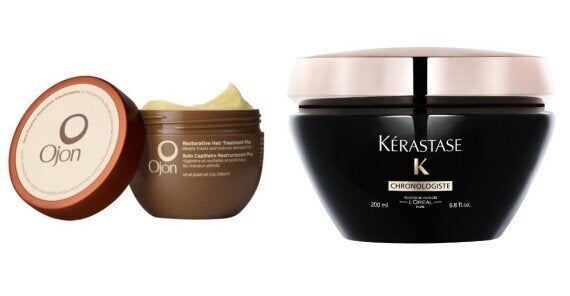 It's time to savour all that running hot water before you enter the land of baby wipe hose downs. Take your time and treat yo'self because you and your hair won't be this clean again for a good few days.
Pack in more of a punch by applying a pre-shower moisturising treatment like Ojon Damage Reverse. Slather dirty locks in the rich, velvety balm, wait 30-minutes and follow with your usual hair washing routine.
Prevent damage and breakage at the festival by using a deep conditioning masque like Kérastase Essential Revitalising Balm. The opulent texture and luxurious scent will leave you feeling positively pampered.
Top tip: Wash hair at the last possible minute before you set off and leave free of any products to avoid adding extra oil or residue.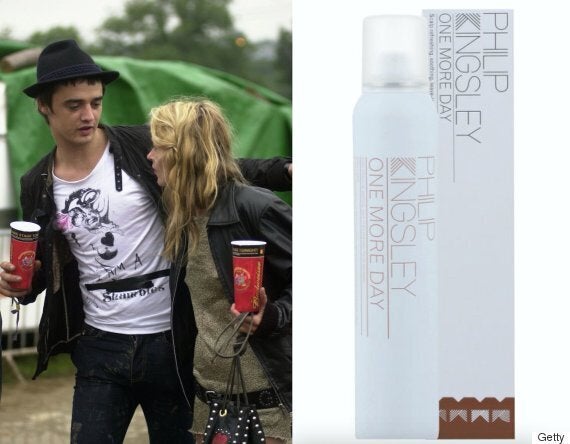 Stay away from people throwing cups of wee, these people are not your friends (note: Pete Doherty and Kate Moss are probably not these people).
Avoiding standing near the front of crowds is the best way to steer clear of this unfortunate fate, but a less mind-numbingly boring way of doing it is simply to wear a hat when you're watching a band.
Your hair may start to get slightly greasy at this point, but it's nothing a quick spritz of dry shampoo can't fix. Even if you're showing no signs of an oil slick, spray it on anyway while screaming like a prematurely-balding Aidan with his Rogaine in Sex and the City. "IT'S PREVENTATIVE!"
Philip Kingsley One More Day is the ultimate dry shampoo: leaving hair fresh, odourless and subtly volumised. It's also packed with unique scalp cleansing ingredients to keep flakes and irritation at bay.
Top tip: Try not to touch your hair. Getting handsy both increases sebum production and transfers all that grimy festival dirt to your newly-washed 'do.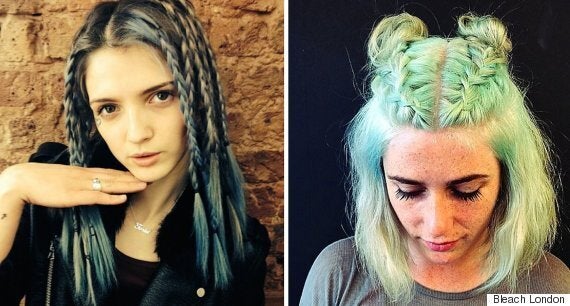 It's time to get braiding. If there's one thing greasy hair is actually better for (apart from disgusting your friends and family), it's braids, like these 90s styles from Bleach London.
There's also no harm keeping the style in all weekend if you fancy it - not only will it get messier and even more on trend, plaits come in pretty handy for avoiding knots when you've slept on your shorts as a makeshift pillow.
Sam Burnett, founder of London salon Hare & Bone, said: "Braids are big news every season but this Summer they stand out - it's time to move away from the signature single side plait and switch up your style with multiple braids and different textures for a fresh approach."
Follow Burnett's simple three-step guide for a festival fishtail braid:
1. Work one or two fishtail braids either side of your face.
2. Wrap both braids around to the back of your head and secure with grips for a face framing feel.
3. Finish with a blast of dry shampoo for a matt finish.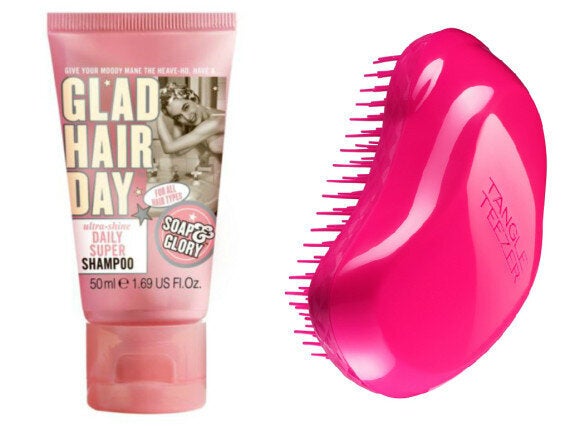 So you need to wash your hair but the hot water's run out (or you're just really, really hungover and can't face the queue). The solution? Just settle for doing your fringe.
Create a makeshift shower outside your tent with bottle of water and a travel-sized shampoo, like this sweet-smelling one from Soap & Glory. Simply lather in your hands, apply a tiny bit to the roots of your fringe and rinse out.
If your hair is starting to resemble some sort of birds nest nightmare zone, feat not! Try a Tangle Teezer. There's a reason this professional detangler earned its cult status - gliding through the most matted of hair with (seemingly magical) ease.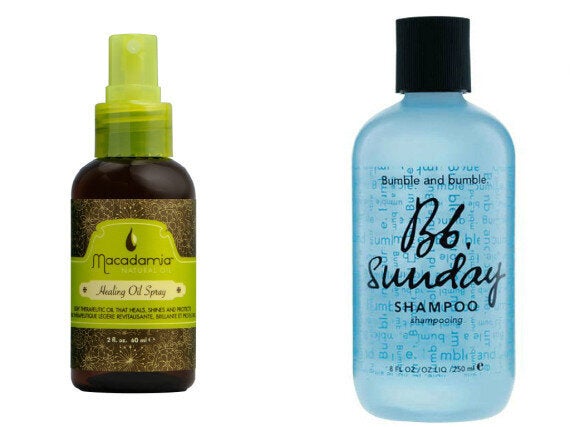 At this point you'll probably be in need of some sort of industrial strength detangling spray. If so, Macadamia Healing Oil is right up your street (seriously, this stuff gets out knots like nothing else).
Rinse away all that dirt and grime along with the sins of the weekend with Bumble and bumble Sunday Shampoo, a clarifying treatment to detox your hair and leave it as fresh as when you left.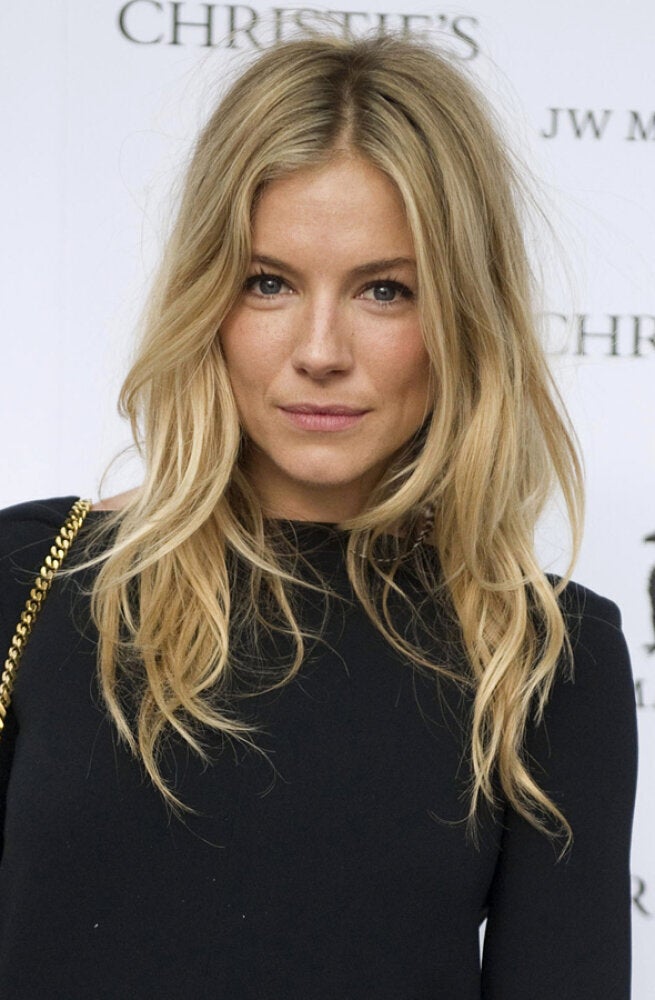 Festival Hair Inspiration
Related