In one of the most toe-curling interviews to grace Sky News in recent months, Kay Burley tore into the chief executive of Merlin Entertainments on Friday, the company that owns Alton Towers.
Merlin boss Nick Varney strongly denied that the theme park's rides were "accidents waiting to happen". He said: "We are satisfied that the procedures that we have on all of our rides are safe."
Burley cut in: "Let me just interrupt you there if I may, if you're happy that they were safe, why were people seriously injured?"
As he talked about the new levels of safety procedure implemented, she reminded Varney "it's an interview rather than just a statement".
Burley asked if the ride was being dismantled. As he began saying "I would imagine", she interrupted with "don't you know?"
Varney said the park could have not mentioned that they were not able to immediately implement extra safety measures on two rides (something which led to the closure of rides at Chessington World Of Adventures - also owned by the group).
Burley, clearly unimpressed, retorted: "No it wouldn't have been easy for you to do that. Everyone is particularly focused on what you're doing at Merlin at the moment."
When Varney refused to comment on whether one of the victims had lost a limb and expressed his sorrow at the accident, he only enraged the presenter further.
She demanded: "Why not? Sir, sir, I'm sure they are not interested in your sympathy at this stage.
"They went to have a fantastic day and they have potentially lost a limb - you won't tell us if they have or not."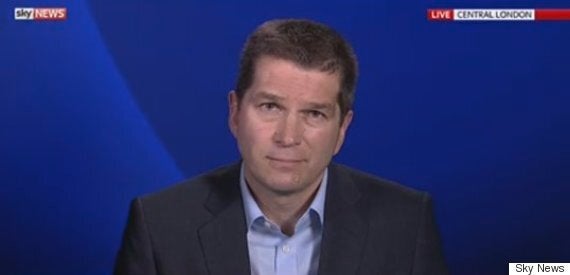 Nick Varney endured a brutal interview with Kay Burley
Varney struggled on: "With all due respect to be telling you stuff like that, that is absolutely personal information to those individuals."
However, Burley admonished him: "I'm sure sir they're more appalled at he fact that the safety measures weren't adequate."
They then had an argument over whether she was misrepresenting him. For a long time.
'The Smiler' and a number of similar rides are set to remain closed "for the foreseeable future" while investigations continue into the cause of the crash.
Alton Towers remained completely closed today.
On Twitter, a number of people slated Burley for her aggressive interview style...
Some did defend her however...