Alton Towers victim Vicky Balch has spent her 20th birthday in hospital Saturday, as the theme park announced it is to remain closed.
Vicky, who had both of her legs crushed, was meant to be celebrating her birthday with friends in Spain, but instead she remains in a critical condition.
Her parents, Brian, 55, and Karen, 56, told the Mirror Online: "This is certainly not how she intended to celebrate her 20th birthday."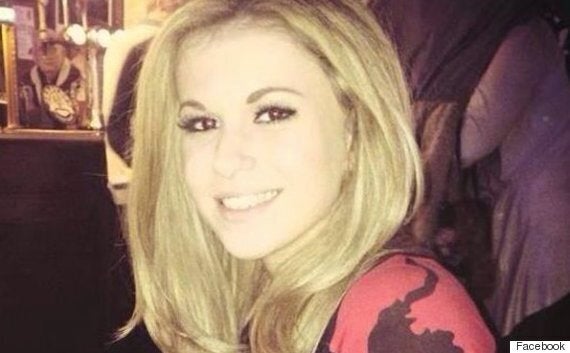 Alton Towers victim Vicky Blach spent her 20th birthday today hospitalised in a critical condition
A lawyer acting on behalf of the Lancashire family, Paul Paxton, of Stewarts Law, said they expect a criminal prosecution to be serious considered over Tuesday's crash, and will be seeking compensation.
He said: "Whilst it is anticipated that there will be a substantial claim for damages to support Victoria in her recovery, the main focus at present for the family is Victoria's well-being and ensuring that the investigation into the accident is carried out swiftly and vigorously.
"They have every confidence in the police and the Health and Safety Executive."
Officials confirmed that the park in north Staffordshire will not reopen Sunday due to the ongoing investigation into the cause of the accident.
The park said guests with pre-booked tickets have the option to use their tickets tomorrow at an alternative attraction.
Those with pre-booked tickets can also obtain a full refund or alternative dated tickets.
Merlin has also temporarily shut other rollercoasters: Saw at Merlin's Thorpe Park site, and two rides at Chessington World of Adventures - Dragon's Fury and Rattlesnake.
Nick Varney, chief executive of Merlin Entertainment, which runs several UK theme parks, said "another layer" of safety was being added to existing rides as a "precaution" against the prospect of another accident.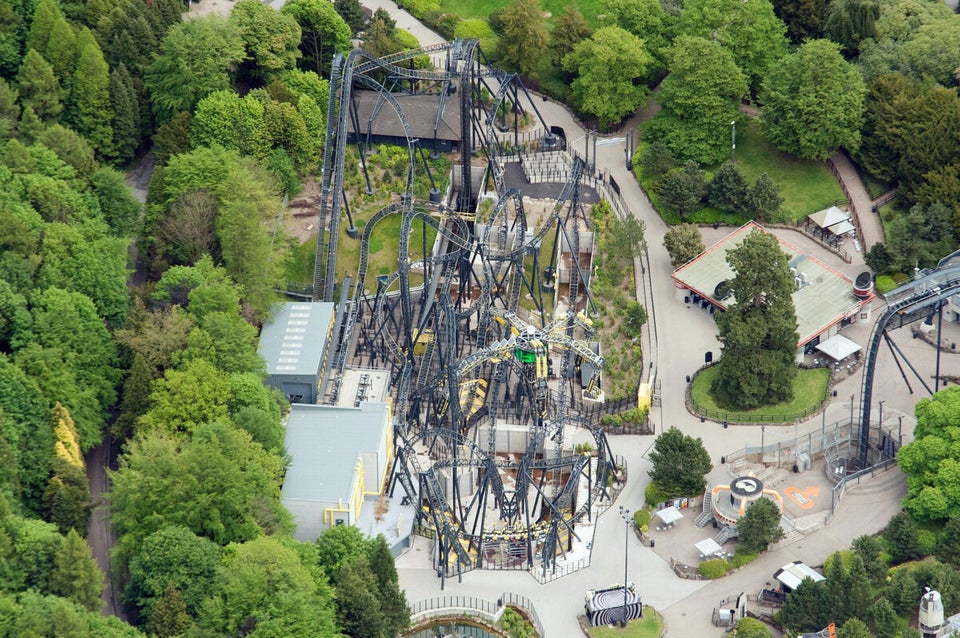 16 Four Hurt In Alton Towers Rollercoaster Crash
Some 16 people were injured in the crash, and some reports, including the Telegraph and Mail, suggested that one victim may have lost a leg.
The other three seriously hurt have been named as Daniel Thorpe, a 27-year-old hotel assistant manager from Buxton in Derbyshire, textile design student Joe Pugh, 18, from Barnsley, South Yorkshire, and his girlfriend, Leah Washington, 17.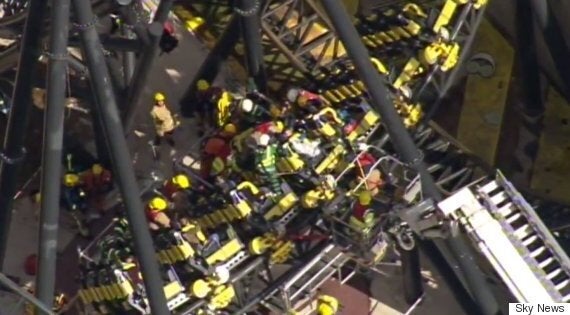 Emergency services working Tuesday evening to free trapped passengers
Theme park guests posted bloody images of the scene on social media after two carriages crashed on a section of the 50mph ride
The four people who suffered critical injuries were airlifted to major trauma centres after those on the ride were rescued from 25ft up in the air at an angle of about 45 degrees.
The ordeal for some of the occupants lasted more than four hours, with the evacuation not complete until 6.35pm.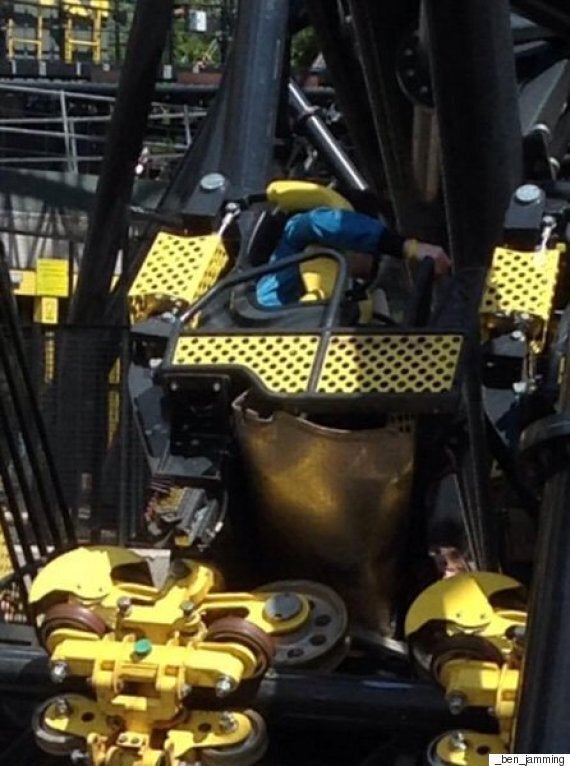 Passengers were trapped at a sharp angle while waiting to be rescued
A full investigation with the involvement of the Health and Safety Executive was launched soon after.
A witness, speaking on the Today programme, said she was shocked by what she considered a slow response from Alton Towers. She claimed that no-one from the theme park appeared on the scene for 10 minutes, by which time the "blood was dripping down" from the ride carriage.
She said that saw only "one lone man" approach the Smiler ride and "ask if everyone was ok".
The £18 million rollercoaster, which boasts a world record 14 loops, has been closed twice because of safety concerns since opening two years ago.
In July 2013 it was closed after reports that a bolt was seen to have fallen from the ride and in November that year the rollercoaster was closed after plastic guard wheels came loose and hit front-row riders.
Following the accident, Merlin Entertainments was the biggest faller on the FTSE 100, with shares down 3%.
The firm, based in Poole, has run Alton Towers since buying out previous owner the Tussauds Group in May 2007.