Mo Farah has dropped out of today's Diamond League race, saying the doping allegations against his coach have left him "physically and mentally drained".
The Olympian, who won two Gold medals in 2012, said claims that Alberto Salazar had doped runner Galen Rupp in 2002 had "taken a lot out of me" and dropped out of the Birmingham race.
He said: "This week has been very stressful and taken a lot out of me.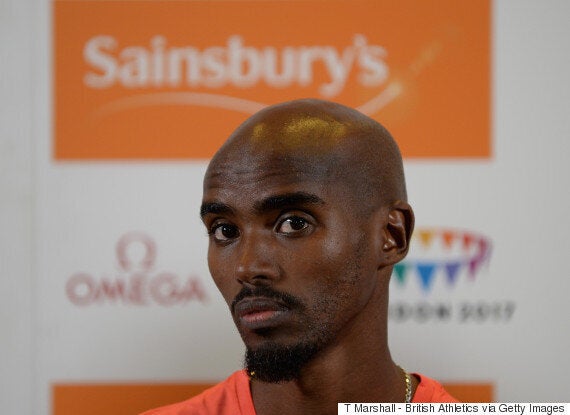 Mo Farah at a press conference on Saturday
"I have not been able to focus properly on today's race and after the events of the last few days feel emotionally and physically drained.
"I want to run well in the IAAF World Athletics Championships in Beijing and have decided it is better for me to go back to the US, seek answers to my questions and get back into training.
"I apologise to the people who bought tickets to come and watch me race and ask for your understanding at this time."
Farah is not himself accused of any wrongdoing.
Speaking on Saturday, he told journalists he was angry his name was being "dragged through the mud" over the allegations.
He said: "I spoke to him last night and said 'What's going on - I need answers?' He said to me 'I can prove this to you'.
"Yes, there are answers that the public are owed - I myself need to know what's going on.
"I am not leaving Alberto because I have not seen any clear evidence. If the allegations are true I will be the first to leave him."
He added: "It's not fair, it's not right - I haven't done anything but my name's getting dragged through the mud.
"My reputation is getting ruined, you guys are killing me but what have I done? It's hard. If you guys have something on me, bring it."