The G7 group of nations agreed on Monday to the remarkably ambitious task of phasing out fossil fuels by the end of the 21st century. After concluding their meeting in Elmau, Germany, the world leaders said in a lengthy communiqué that the world should commit to "decarbonise the global economy in the course of this century."
Endorsed by the leaders of Germany, the US, the UK, France, Italy, Canada, and Japan, the communiqué said the world should strive to end the use of oil, gas and coal as power sources, replaced with wind and solar power, as well as continued use of nuclear power. The burning of fuels such as oil and gas releases carbon dioxide into the atmosphere, which 97% of scientists agree is the cause for global warming.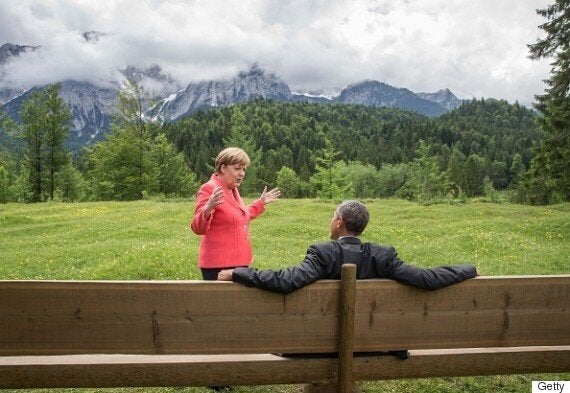 Germany's Chancellor Angela Merkel chats with US President Barack Obama outside the Elmau Castle
Merkel, known in Germany as the "climate chancellor," also announced a renewed commitment to limit global warming to a 2-degree Celsius rise in temperatures, as well as providing $100 billion in aid to poor countries dealing with the impact of climate change. Taking such a stringent line will put pressure on world leaders attending the summit on climate change in Paris later this year.
John Sauven, Executive Director of Greenpeace UK, welcomed the announcement as the signal that the age of fossil fuels was "coming to an end." Urging David Cameron to "capture the full benefits of this revolution for Britain's economy," Sauven said the UK Climate Change Act, "with its framework of clear goals and five year cycles of action, could provide a strong blue-print for such an agreement."
The head of international climate politics at Greenpeace echoed the optimism. "Elmau delivered," said Martin Kaiser, adding that a vision of a "100% renewable energy future is starting to take shape." He added: "The decisions made by the G7 today indicated an acknowledgement that there needs to be a phase-out of climate-killing coal and oil by 2050 at the latest."
The G7 -- which used to be the G8 until Russia was excluded last year over its actions in Ukraine -- also opened its doors to guest speakers from international organisations and developing countries.
UN Secretary-General Ban Ki-Moon and World Bank president Jim Yong Kim and were on hand to brief leaders on global programs to combat poverty and disease. Iraqi Prime Minister Haider al-Abadi, meanwhile, offered his country's views on the fight against the Islamic State group.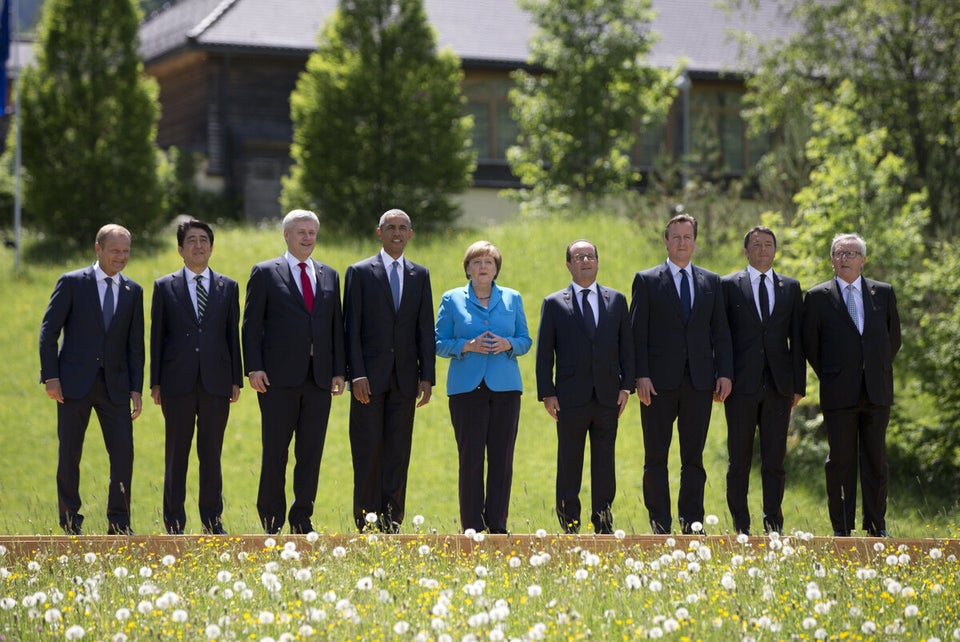 G7 Summit
Popular in the Community