Last week, teenagers across the country to Twitter to express their utter despair after taking a particularly difficult GCSE maths exam...
Doing the first half of the paper and then reaching the second half #EdexcelMaths pic.twitter.com/alZBoqAUEe

— Fern Semple (@ageofpizza) June 4, 2015
At least Mary had enough money to buy tiles for her conservatory, can't say the same about my future. #EdexcelMaths

— Zara McGuirë (@ZarsHun) June 4, 2015
Well turns out they had it easy because we just found this year's Twitter exam...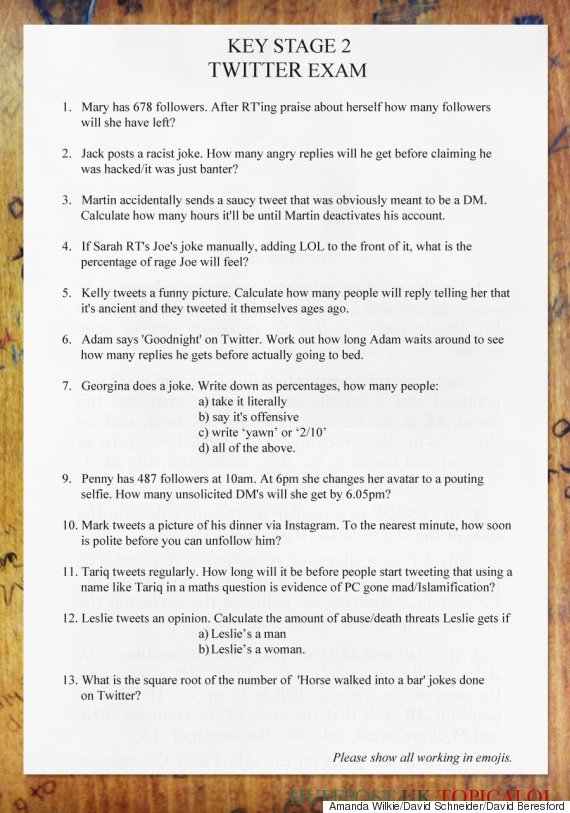 (Created by Amanda Wilkie (@pandamoanimum) David Schneider (@davidschneider) andDavid Beresford (@davidlberesford))