But the presenter isn't about to be done for indecent exposure, as she was simply showing off her One Direction T-shirt, rather than giving her colleagues an eyeful.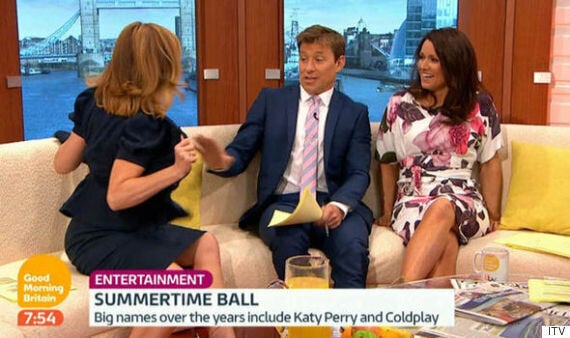 Kate Garraway fleshes Ben Shephard and Susanna Reid
Kate was keen to demonstrate to Susanna and Ben just how much she enjoyed the 1D's set at the Capital Summertime Ball on Saturday.
"I was there with my daughter and her friend Pearl who looked quite normal but I'm screaming like a lunatic," the mum-of-two revealed.
As Andi Peters urged her to show everyone what she was hiding under her jacket, there was nervous laughter in the studio as she began unbuttoning.
"Hang on, I thought you were dressed in your professional newsroom outfit," Susanna asked.
"I've known you for how many years? I'm not sure I want to go this far," added Ben.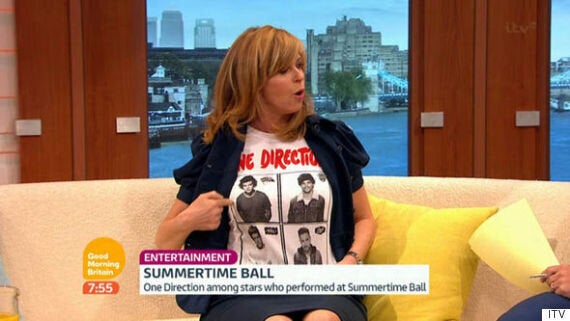 Kate reveals her One Direction t-shirt
The pair were relieved when she revealed the commemorative T-shirt, which was the first to not feature recently departed member Zayn Malik.
"I can only see the top two," Ben quipped, cheekily referring to Kate's chest.
"I feel slightly uncomfortable." he added.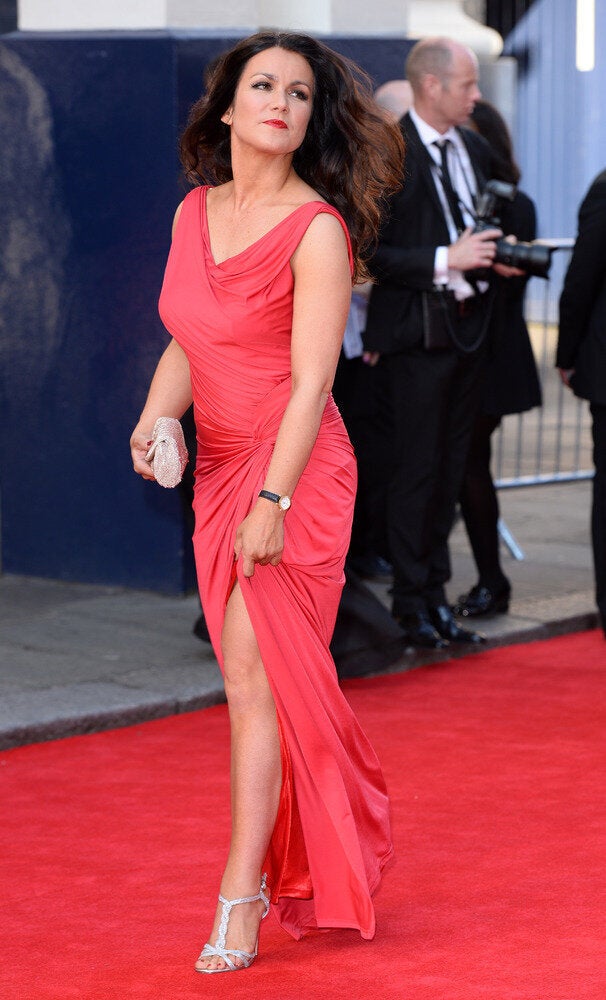 11 Moments Susanna Reid Won At Life
Popular in the Community