UPDATE: Kay Burley Has Been Cleared By Ofcom Over THAT Alton Towers Interview
Sun columnist Katie Hopkins has sprung to the defence of Kay Burley after the Sky News presenter engaged in a fiery interview with the chief executive of Alton Towers.
Nick Varney, the chief executive of Merlin Entertainments, which owns the theme park, appeared on the channel in the wake of the accident on the The Smiler ride, which left 16 people injured and saw one victim's leg amputated.
Watch the full interview with @KayBurley and Alton Towers boss Nick Varney http://t.co/ePKAFZg8kN

— Sky News (@SkyNews) June 5, 2015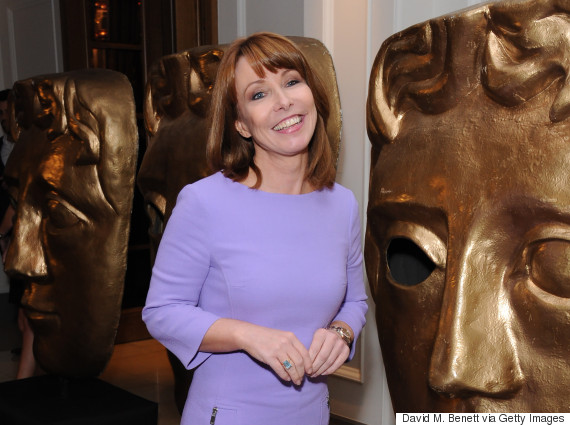 Kay Burley was criticised for her interview with Nick Varney, the CEO of the company which owns Alton Towers
Burley was slammed by some viewers as "disrespectful", "disgusting", "bullying and aggressive", after the segment which saw her repeatedly interrupt and challenge Varney.
On Monday, amid news teenager Leah Washington had her left leg amputated above the knee following the crash, Hopkins, who is often branded a bully herself, tweeted her support at Burley.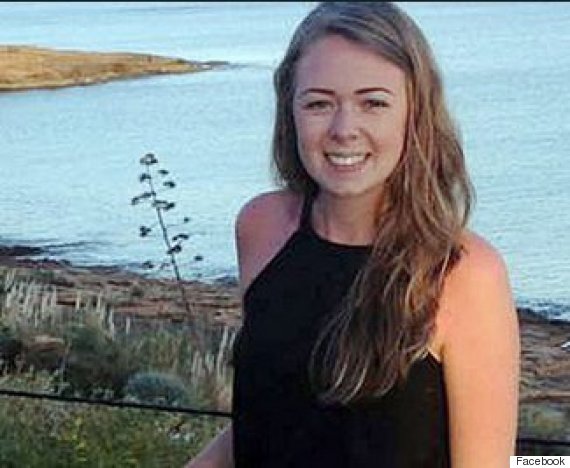 17-year-old Leah Washington was one of four victims airlifted to hospital following the crash. On Monday it emerged she has lost a leg
She wrote: "Given a young girl lost her leg during the Alton Towers incident, I can't understand why so may were outraged by the Kay Burley interview."
Given a young girl lost her leg during the Alton Towers incident, I can't understand why so many were outraged by the @KayBurley interview.

— Katie Hopkins (@KTHopkins) June 8, 2015
The 17-year-old from Barnsley, South Yorkshire, was at the park on a first date with fellow victim Joe Pugh when the accident occured.
Varney has described the incident as a "terrible event".
He added: "We are very aware of the impact it will have on those involved and we are doing all we can to provide our support to those injured and their families.
@SkyNews @KayBurley what an awful piece of broadcasting, disgusted at the tone, accusations and outright rudeness

— Mark Hodson (@Hodsonm2) June 5, 2015
@SkyNews @KayBurley I have no idea how Nick Varney kept his cool. Very poor interview. Disrespectful to anyone involved.

— Simon Ough (@UKMondoMan) June 5, 2015
@SkyNews @KayBurley out of order this time #wenttoofar

— Matt Beer (@MattyBeer) June 5, 2015
@SkyNews @KayBurley disgusting interview. Outright attack . Should not be working for Sky any longer

— bradley hyde (@Bradjamhyd) June 5, 2015
@SkyNews @Preston_Mag @KayBurley What a horrid interview. I saw it as bullying and aggressive. My sympathy to the people involved.

— Gaylene Harrison (@Gaylharr) June 5, 2015
"We closed the park immediately whilst preliminary investigations took place and to give our staff time to come to terms with the accident and its aftermath.
"In recent days our management team have been engaged in a thorough review of our operating and safety procedures before making this decision."
@SkyNews @KayBurley Tough interview certainly but this should never have happened. Kay saying what most don't have the stomach for.

— Fredi Threlfall (@markswife) June 5, 2015
@markswife hi I agree with you about KY Burley. It was tough but needed saying.

— donna northcott (@DonnaDonna66) June 5, 2015
@markswife @KayBurley @SkyNews pretty uncompromising interview but the interviewee should have expected no less given what happened

— Gary Andrews (@GaryAndrews77) June 5, 2015
@jamieinwallasey @SkyNews @KayBurley she was only demanding answers. If I was interviewing him I would do same

— It's Ashmore (@AlexAshmore95) June 5, 2015
Of the news Washington had had her leg amputated, he vowed the park will: "Provide full support to all of those involved now, and throughout their recovery and rehabilitation".
The theme park reopened to the public on Monday, though The Smiler ride remains closed.