A man has filmed himself doing the same dance routine in 100 different places and we have to say, it's certainly put a smile on our faces.
The feel-good film is the work of Matt Bray, who became a viral sensation last year when he filmed himself performing a dance routine in his bedroom every day for 100 days.
This time, Bray has stepped things up a notch and is seen strutting his stuff everywhere from fast food restaurants and playgrounds to the top of skyscrapers and the men's toilets.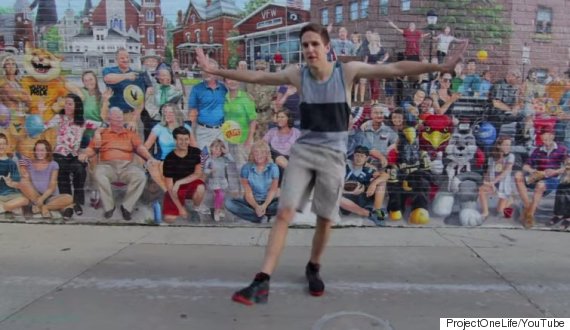 The film is part of Bray's ongoing project ProjectOneLife, where he documents himself having fun with his friends and crossing things off his bucket list.
"The bucket list item for this video was originally intended to be bucket list #22 learn how to dance," he writes in the YouTube video's description.
"I did learn some pretty cool moves but I still feel I have not reached the level of dancing that would consider me good at dancing, so I am going to leave this one unchecked for now.
"I worked for months on this video to find a song, make the choreography, practice the dance routine three times a day to make sure I had it down to muscle memory.
"I kept switching songs and dance moves but eventually found the perfect combination to create the exact video I had pictured in my head."
We can't wait to see what Bray has planned next.
SEE ALSO:

Woman Who's 40 Weeks Pregnant Performs 'Thriller' Routine To Induce Labour

Male Ballet Dancer Smashes This 'Take Me To Church' Dance In Nude Tights