Ever wondered how Ben & Jerry's got so ridiculously successful? Where Ben and Jerry got the idea, if they ever thought of giving up, or what their advice to other young entrepreneurs would be?
Well, now's your chance to find out.
Jerry Greenfield, (yes, the Jerry of Ben & Jerry's), will be taking over the HuffPost UK Young Voices twitter account from 12pm-1pm tomorrow to answer all your questions about crowdsourcing, entrepreneurship and the importance of socially responsible companies.
Simply tweet your question to @HPYoungVoices with the hashtag #JoinOurCore and Jerry will do his best to answer it.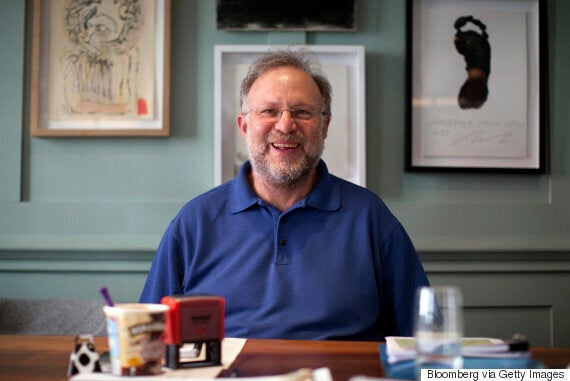 Ask Jerry your questions by tweeting @HPYoungVoices
Ben & Jerry's has recently launched a social enterprise competition called Join Our Core, which sees two social entreprise winners crowdfunding in order to try and build a loyal fan base.
Around 450 entries across five countries in Europe applied for this year's Join Our Core, including over 100 from the UK. GravityLight and We Walk The Line pipped them to the post to win for the UK.
GravityLight is an innovative lighting system that uses gravity to provide light for people in the developing world, removing the need for harmful and expensive Kerosene, and We Walk The Line offers socially excluded people the chance to rebuild their life, by setting up as a micro entrepreneur barista.
Ed Shepherd, Social Mission Manager at Ben & Jerry's, said: "We're excited to announce the winners of our 'Join Our Core' campaign and play our part in taking these values-led ventures to the next level. This year we decided to up the ante and created a bigger support package for the winners, with the additional training and an all-important crowdfunding element. This is whilst championing businesses which reflect our values.
"Ben & Jerry's is more than just euphoric ice cream. We are, and always have been, a values-led business with a social mission at our heart. Through Join Our Core 2015, we aim to support the next generation of young social enterprise leaders to grow their initiatives and make an impact in the community. We delighted to start shouting from the rooftops to kick-start their campaigns."
Related