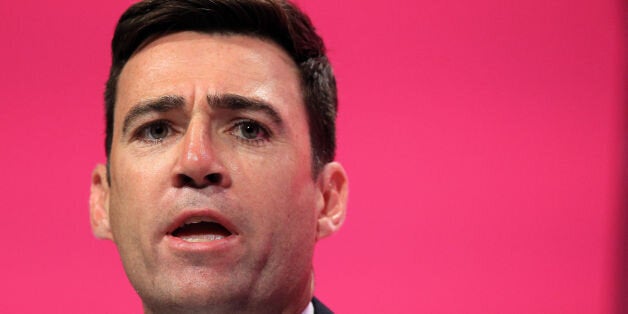 Andy Burnham heaped praise on Ed Miliband today as he declared that the last Labour manifesto was the best he's ever fought an election on.
At a Labour leadership hustings with Yvette Cooper, Liz Kendall, Mary Creagh and Jeremy Corbyn, he said that the party's recent plan for government was the most impressive since 1997 because it put the fight against inequality at its heart.
"It was the best manifesto that I have stood on in four general elections for Labour. I pay tribute to Ed Miliband," said Mr Burnham, who first became an MP in 2001.
But at the GMB hustings in Dublin, the front-runner in the Labour leader race added that the 2015 manifesto's real problem was it was too 'narrow' and claimed that on both EU reform and immigration Labour had to be more in touch with voters.
Mr Burnham added that the manifesto could have been stronger in opposing academies and free schools, both of which have been supported by Ms Kendall.
All of the candidates refused to say that the last Labour manifesto was 'too left wing'. But Ms Kendall warned: "The problem was far more fundamental... too many people think we don't share their values of hard work.."
To underline his point on immigration, the Shadow Health Secretary said he'd met a UKIP voter in his Leigh constituency who had told him he felt isolated because his workmates didn't speak English.
He said the man, who told him that he 'sits on his own' in his tea breaks because he is the only English speaker, added that politicians defending immigration on TV 'do not get it'.
The man had told Mr Burnham: "When you're at work and you have a tea break, you go into the tea room and have a chat with people. When I'm at work, I have my tea break on my own because I'm the only one who speaks English."
"'Far too many GMB members either didn't vote or voted UKIP," Mr Burnham said.
In a move that could further boost his standing among union members, he also served notice that he would not automatically sign up to the EU-US trade deal known as TTIP. "I give no guarantees that under my leadership Labour would support it", he said.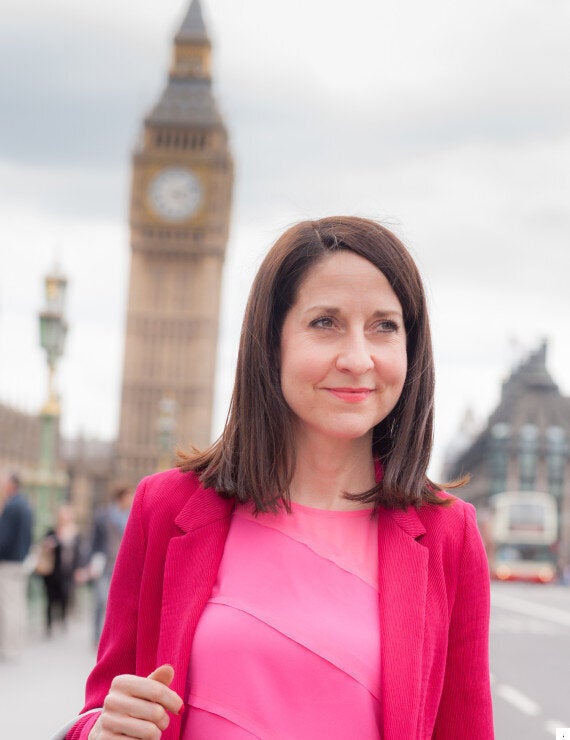 As nominations for the Labour leadership formally opened today, Ms Kendall passed the required hurdle of getting 35 MPs to back her.
The move ensures she will get on the ballot paper alongside Mr Burnham and Ms Cooper, who have 55 and 41 MPs respectively backing them.
Ms Kendall also won the support of Julie Elliott MP, a former regional organiser for the GMB, and Tom Blenkinsop MP, who worked for Community trade union.
In a blog for The Huffington Post UK, Ms Kendall explained that she wanted to 'rebuild and renew' trade unions in the UK but warned that they had to modernise to get into private sector workplaces.
In the hustings today, she added that the trade union movement and Labour were 'under mortal threat'. "We must change or face irrelevance."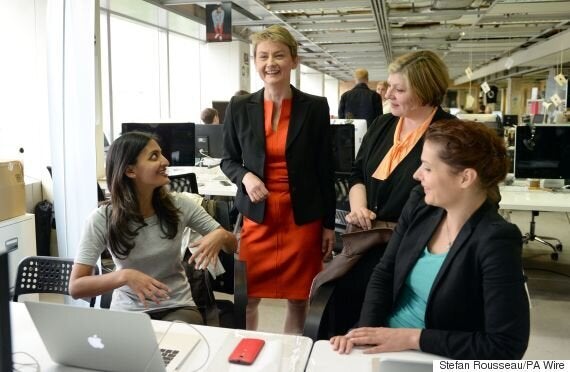 Ms Cooper underlined her own roots in the unions by pointing out her grandfather was a miner and her father a trade union official.
The Tory plans to impose strike thresholds were "outrageous", she said, adding that Labour should make serious exploitation "a crime", not just a civil offence.
Ms Kendall and Ms Creagh both backed the Tory plan to lower the benefits cap to £23,000 a year, with Ms Creagh adding: "'Yes we're the Labour party, clue is in the name."
But while Mr Corbyn opposed the benefit cap, both Mr Burnham and Ms Cooper refused to give a 'Yes' or 'No' answer to the question.
As her supporter numbers went up to 41, Shadow Home Secretary also today won the backing of Deputy Labour party chair Jon Ashworth.
He told The Huffington Post UK: "Yvette is a serious, heavyweight figure, who has got grit and resilience. I think when you think about the last five years, she's faced both William Hague and Theresa May at the despatch box and neither laid a glove on her. She's had Theresa May on the ropes over the Borders Agency and the passport fiasco.
"She has drawn up serious policy while in Government, not least the Future Jobs Fund, which the Tories didn't like but was really important.
"Yvette is the only leader contender so far talking about Scotland. She understands the problem in our heartlands but she also knows that we need to put together a credible programme to reach out to swing areas."
"I was recalling five years ago I had with her five years ago about the big swings we had seen against us in our industrial heartlands in 2010. Back then she quickly recognised that we had a problem in some of these areas with traditional Labour voters peeling away from us, so she was ahead of the curve before it became fashionable."
But Mr Ashworth added that his second preference vote in the race would go to Ms Kendall.
"Liz Kendall is a serious figure. The speech she made on early years education was impressive and I hope that whoever becomes leader gives her one of the big jobs in the Shadow Cabinet because I think she deserves it."
Today, Mr Corbyn won the most applause at the GMB hustings, pledging to fight austerity and suggesting that Labour should revisit some of Tony Benn's best ideas.
Both he and Ms Creagh, with 12 backers each, are still short of the 35 nominations needed to make the final ballot.
The election will begin in August and a winner announced in September.
Related