We may have different weather, foods, educations and cultures, but there's one thing the world agrees on: our favourite colour.
A YouGov survey conducted in 10 countries across four continents and found that we all have a soft spot for the colour blue.
The poll was conducted in the UK, Germany, USA, Australia, China, Hong Kong, Malaysia, Singapore, Thailand and Indonesia.
In Britain, 33% of people named blue as their number one choice, while 15% chose red and 14% chose purple.
Despite blue coming out on top as the world's favourite colour, more men voted for blue than women.
However, more women named blue as their favourite colour than they did pink, proving that old gender stereotype that "blue is for boys and pink is for girls" is a load of crap.
So, why do we love the colour blue so much?
"Blue is also associated with trustworthiness, strength and dependability - hence, the blue power suit because it projects that image of dependability and trustworthiness."
Interestingly, although the second most popular colour varies from place to place in the YouGov survey, it's always one of three other options.
Green was second in Thailand, China and the United States, red was second in Indonesia, Singapore, Germany and Britain and purple was second in Hong Kong. In Malaysia and Australia red and purple tied for second place.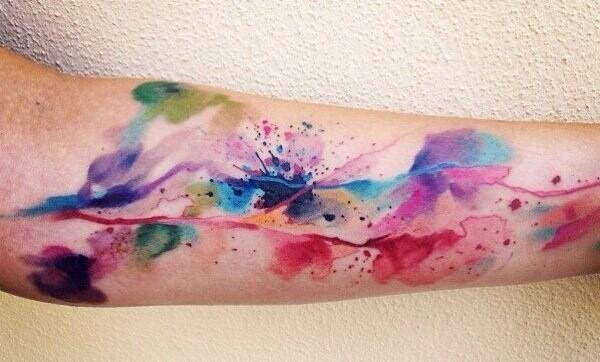 30 Watercolour Tattoos
Related