The 'Love Island' contestants have only been marooned for a few days, but the group has been hit with a massive bombshell - two of them will be leaving soon.
The 14 singletons have been told that unless they soon find themselves in a couple, they will be chucked off the ITV2 reality show.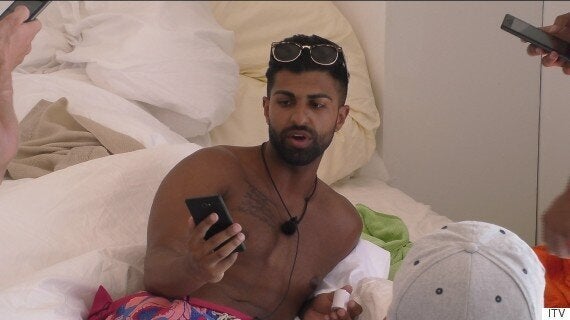 Omar receives some bombshell news
In scenes from Tuesday (9 June) night's show, Omar received a text which signalled the surprising twist.
"I got a text [that said] in the next 48 hours, there will be a re-coupling.
"The two boys not in a couple at that point will be dumped from the Island. #getbusy."
The text immediately sparked unease amongst the boys, with Jonathan saying: "The people that are not happy in the couple yeah, you've got to start pulling your fingers out.
"People need to start getting it on, and people need to start making lurrve ..."
Revelling in the latest developments, the twins said: "All the lads' heads went. The mood just dropped massively."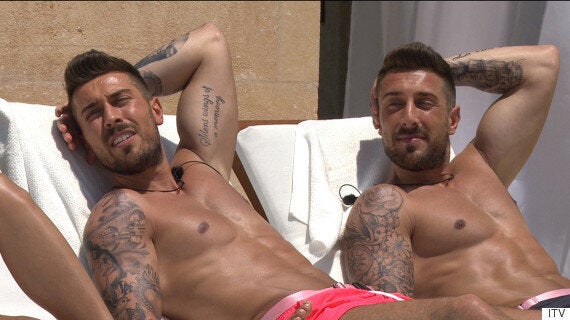 John and Tony have been stirring things up
While Luis is currently paired with Zoe, he immediately feared for his future - especially after she was invited on a date by one of the twins.
"I came here for Mrs Right, and I don't want to leave the villa at all. It'll literally break my heart," he said.
One likely candidate for the chop is Jordan, who has been at odds with partner Lauren, after she accused him of not making any effort with her.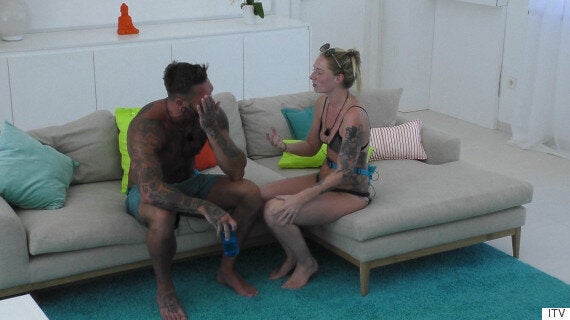 Lauren reduced Jordan to tears
Her accusations left him in tears, as he said: ""I've actually got a bit choked up. It was a genuine thank you, but I'm shaking a bit."
See if Lauren and Jordan can patch things up tonight at 9pm on ITV2.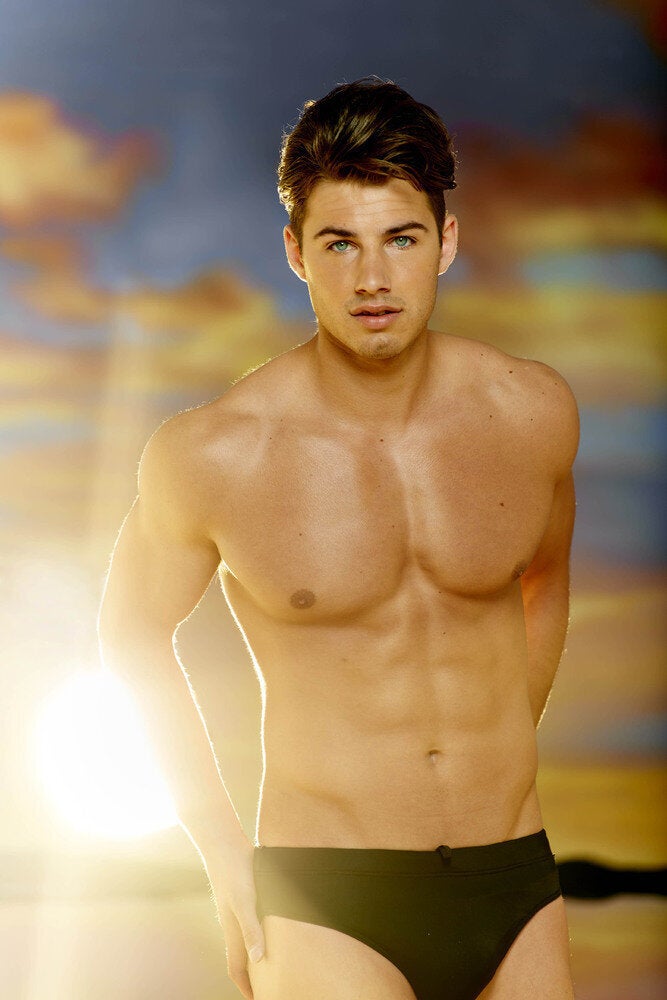 'Love Island' Contestants