NHS Blood and Transplant (NHSBT) hope to attract 200,000 new volunteers to keep blood stocks up, after revealing that 40% fewer new blood donors came forward last year compared to a decade ago.

The Mirror dropped letters from its masthead for the first time in its
Other companies supporting the cause include Waterstones, who lost the A and O from its Trafalgar Sqaure store and Odeon, who dimmed the O at its Leicester Square branch.
Jon Latham, Assistant Director for Donor Services and Marketing at NHSBT said: "We simply can't ignore the fact that there has been a stark reduction in the number of new donors coming forward - a trend seen across the world.
"We know that people's lives have got busier over the last decade. People are working longer hours, commuting further, spending more time online and have less time of their own, despite more options of how to use it. Good causes are also competing increasingly for people's attention and time.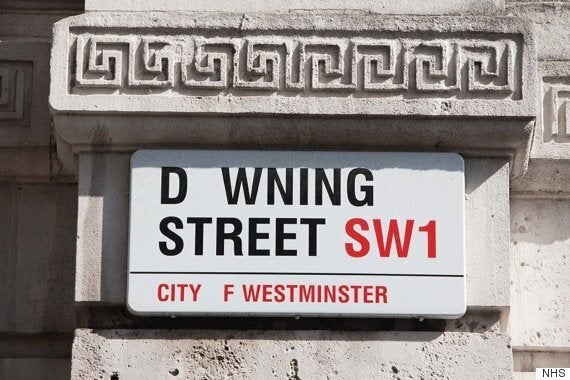 The Downing Street sign was missing it's O's
"Travel to more exotic places, tattoos and investigations such as endoscopy are becoming more common and these lead to short term deferrals from donation. These are just some of the reasons why we've seen a decline in new people starting to donate."
Support National Blood Week by visiting www.blood.co.uk to register as a donor and book an appointment.