The word 'grant' usually precedes the word 'wish', and for many social enterprise ventures, it can feel like you'll need a huge sprinkling of fairy dust just to secure one.
That said, there's plenty of start-up funding out there if you know where to look. Publicly funded schemes exist precisely to help fledgeling businesses, promising growth, employment and positive impact. Securing the right grant for your enterprise can all too often seem like an impossible task, But take heart; the government is on your side.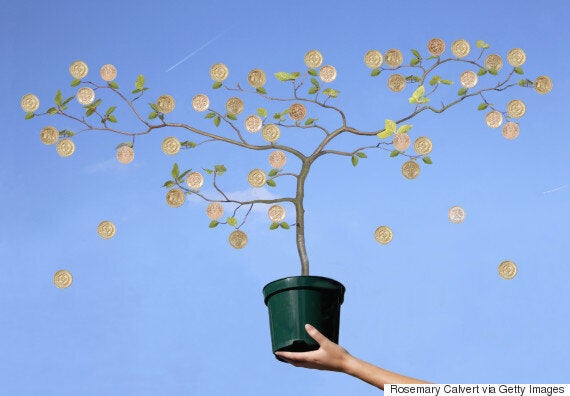 Social investment officially employs two million people and contributes £55 billion to the economy. There are many different types of government grants, as well as government funded direct grant agencies offering cash awards, and several other organisations offering soft-loans. Use the business finance support finder tool to find out which type of funding is most relevant to your enterprise.
It's usually the soft-loan – offered with no interest or a below-market rate of interest – that proves to be the best option for blossoming social enterprises. Social entrepreneurs also have a good chance of being approved for participation loans (multiple lenders to a single borrower). Better still, any start-up venture with a social conscience is in good stead for investment opportunities with social incubators, venture philanthropy organisations, social banks, social investors and social lenders, as well as numerous trusts.
Social incubators exist to help entrepreneurs create sustainable companies while benefiting the wider business community. In most instances, you can expect an interest free investment loan with links to other investors, plus specialist advice, tailored one-to-one business development support, networking opportunities and access to business space.
Notable accelerators include Chivas Regal's The Venture and Barclays supported The Escalator, and there are many local social business support initiatives such as The Fund, while many incubators are hosted by universities, such as the Co-Creation Lab at the LSE.
Funds reserved specifically to finance social enterprise range from major sources such as Big Lottery Fund, which can give over £500,000 to worthy organisations, to independent grant-making foundations such as The Esmée Fairbairn Foundation, which supports projects that struggle to find funding. Other notable institutions include:
Ashoka provides start-up financing, professional support services, and a platform for people dedicated to changing the world.
With the aim to actively empower the marginalised through employment and entrepreneurship, Big Issue Invest, a self-proclaimed social merchant bank, believes 'in a hand up, not a hand out'.
Bridges Venture is a specialist fund manager dedicated to sustainable and impact investment.
ClearlySo offers financial advisory work to raise capital for positive-impact businesses and charities, and introduces them to investors who share their vision.
The Social Investment Business Foundation has invested more than £63million in over 400 community organisations, supporting the development and regeneration of some of the most deprived communities around the UK.
Fact is, if your venture has a heart, the money is out there. But you'll need to keep a cool head about you to ensure you get the grant that's right for you.