This week marks the return of one of TV's most anarchic chat shows, as 'TFI Friday' makes a comeback after 14 years off-air.
Originally launching in February 1996, the show kicked off the weekend in true madcap fashion, with Chris Evans as the ringmaster of the televisual circus.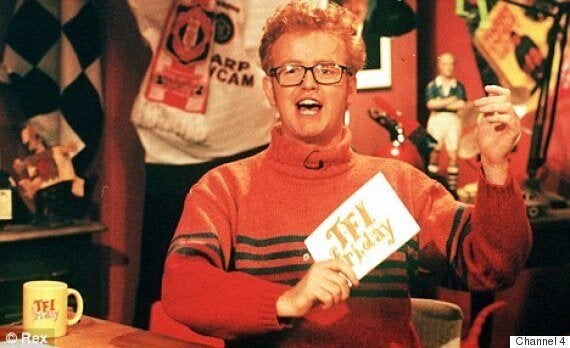 Chris Evans on 'TFI Friday'
With its mixture of off-the-wall features, celebrity guests and huge musical acts, 'TFI' went on to become one of the shows that defined the 1990s.
So as Chris gears up to recapture the magic on this Friday's special - which airs at 9pm on Channel 4 - let's relieve some of the highlights from the series' heyday.
Popular in the Community