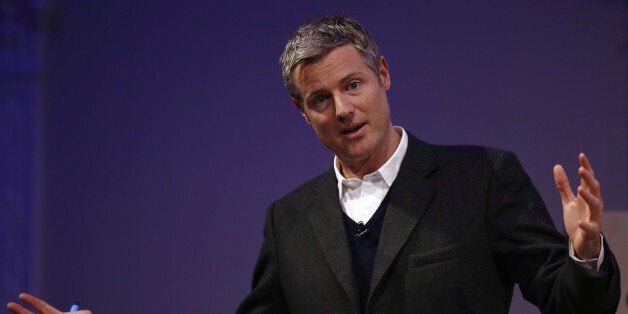 Conservative Zac Goldsmith has announced he intends to stand for mayor of London.
The Richmond Park MP was re-elected to parliament a month ago. But if he wins the race to succeed Boris Johnson in City Hall he is expected to step down from the Commons.
Having increased his majority from 4,091 to 23,015, the Tories should be confident of holding on to the seat in a by-election.
In an interview with the Evening Standard, Goldsmith revealed he would be writing to all of his constituents to ask their permission to run for mayor. "Do you give your consent to Zac Goldsmith to stand for election to be Mayor of London," they will be asked.
He said: "I have just been re-elected as MP and it's important to know whether or not my constituents are happy for me to run for Mayor. They must have the right to say no and it is now up to them to decide without interference."
Tessa Jowell, Sadiq Khan, David Lammy and Diane Abbott are all hoping to become Labour's candidate for mayor. Goldsmith has far fewer Tory challengers. Although footballer Sol Campbell has announced he would be seeking the Tory nomination.
Goldsmith has previously denied he would seek election as London mayor. He told The Huffington Post mid-way through the last parliament that to do so would be a "suicide mission".
"The odds of my succeeding in the mayoral contest, I think people have had enough of white male Etonians, I'm not sure my chances would be very high." He said: "It's simply not going to happen. I'm not going to stand as a candidate for mayor of London."