A murder charge against a 23-year-old woman in the US for taking 'abortion pills' she bought on the internet to terminate her pregnancy has now been dropped.
Kenlissia Jones from Albany, was being held in jail in Georgia, charged with malice murder - a crime punishable by death or life imprisonment - after she gave birth to a foetus which did not survive.
A Georgia prosecutor dismissed the murder charge on Wednesday, after a case that baffled even abortion opponents.
Dougherty County District Attorney Greg Edwards issued a statement saying he had dismissed a malice murder charge against Jones, who was released from jail after about three days in confinement. Edwards said Jones still faces a misdemeanor charge of possession of a dangerous drug.
Supporters of Jones saif there is no law in Georgia that allows for "the arrest of a woman for the outcome of her pregnancy."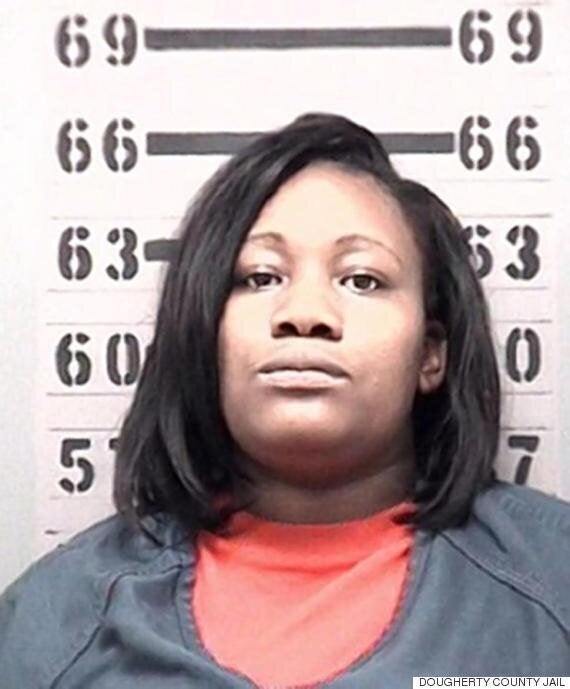 Jones' mug shot after her arrest
Even opponents of abortion said they were doubtful that Georgia authorities will be able to follow through with prosecuting Jones, who was arrested on Saturday after a social worker called police to a hospital, according to a police report.
According to a hospital worker, Jones said she had taken four pills she purchased over the Internet "to induce labour", because she and her boyfriend had broken up.
A hospital social worker told police Jones went into labour in a car on the way to the hospital, and delivered a foetus which did not survive.
The report also claims that the five-month-old foetus lived for 30 minutes after it was born.
Genevieve Wilson, a director of the anti-abortion group Georgia Right to Life, said: "I have been involved in the pro-life movement for well over 20 years, and I'm not aware of a situation like this ever. I'm very surprised by it."
Prosecuting Jones would have been at odds with Georgia case law, said Lynn Paltrow, an attorney and executive director of National Advocates for Pregnant Women, a legal group in New York.
She noted state law prohibits prosecuting women for foeticide involving their own pregnancies. A Georgia appeals court also ruled in 1998 that a teenager whose foetus was stillborn after she shot herself in the abdomen could not be prosecuted for performing an illegal abortion. Prosecutors ended up dropping that case.
"We don't believe there is any law in Georgia that allows for the arrest of a woman for the outcome of her pregnancy," said Paltrow, whose group is offering free legal aid to Jones, before the news of the murder charge being dropped.
Wilson agreed that foeticide and abortion laws in the state have not been used to target women who end their own pregnancies.
"I'm thinking that perhaps whoever made the arrest may not have known what the laws really are," Wilson said.
Jones' grandmother, Mary Lee Jones, said she didn't know her granddaughter was pregnant. "I think now, in the position she's in, she needs to be evaluated," Jones' grandmother said. "She's just not herself."
Related