The identities of the three housemates returning to the 'Big Brother' house this week, as part of the upcoming 'Time Warp' twist, have reportedly been revealed.
SEE ALSO:
The previously-rumoured Nikki Grahame will take up residence alongside last year's winner Helen Wood and 2013 runner-up Gina Rio, in a secret room in the reality show's compound, according to the Daily Star.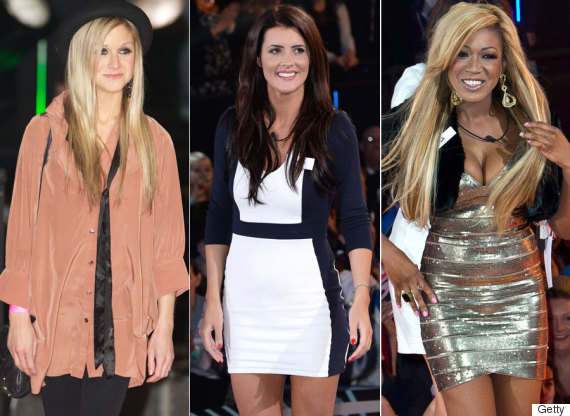 Nikki, Helen and Gina are poised to return to the 'BB' house
The trio will live alongside one of the current housemates, who will be voted into the Secret Lair instead of being evicted.
Sam Kay, Marc O'Neill and Simon Gross all face the public vote, currently believing one of them will be thrown out on Friday's live show.
But they will join Nikki, Helen and Gina in the Lair for 48 hours, before re-entering the house in a special live show on Sunday night.
Helen failed to deny rumours she was returning to the show when questioned by a fan on Twitter, tweeting: "Maybe. Then again maybe not. Back on BBOTS on the 15th though."
Maybe 😎 then again Maybe not 😕 back on bbots on the 15th though 💃💃💃 https://t.co/wKLLPzGR8B

— Helen Wood (@Helen_Wood86) June 10, 2015
Nikki has been all but confirmed for a return, with The Sun and The Mirror also reporting news of her comeback.
The 'Big Brother 7' contestant previously dropped a massive hint she could be returning during an interview on Channel 5 News ahead of the series' launch last month.
"I don't want to spoil any surprises," she teased.
LIKE US ON FACEBOOK | FOLLOW US ON TWITTER