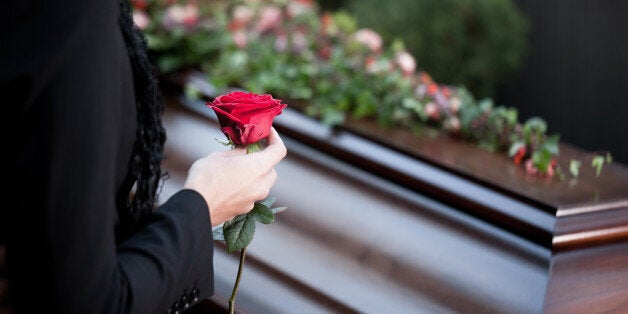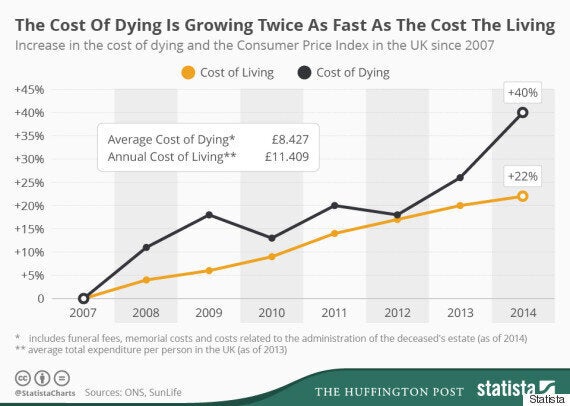 Cost of living vs cost of dying. Image by Statista.
One of those affected by unfair or misleading funeral costs is Jacqui, who experienced funeral poverty after the death of her partner, Will. When he died, there was no money to pay for his funeral and no close family to help bear the cost.
Jacqui said: "All I wanted was for my funeral director to pick Will up from the hospital, keep him in their care for a few days then bring him to the crematorium. The rest I was arranging or buying separately. I was still quoted £2,094.
"When I asked what this included I was told 'funeral director things'. They were very reluctant to give me a clear breakdown of what I was actually paying for. A different funeral director charged me £593 for the same thing."
Heather Kennedy, funeral poverty campaigner at QSA said: "No one should have to go through the distress of not being able to afford a decent send-off for someone they love. But the fact is because of the price of funerals and the lack of state support, funeral poverty is inevitable for a lot of people.
"The funeral industry is unregulated and there's no consumer scrutiny of funeral costs in the way there is for life's other big purchases like houses and cars. We can't be expected to behave like shrewd consumers when we're struggling with grief.
"There are a lot of funeral directors who understand funeral poverty and think carefully about how they can help people on low incomes. But we need to make these practices much more common and break the taboos that surround death and money. We want the pledge to give people a way to start talking about funeral poverty and holding funeral directors in their communities to account."
Popular in the Community