If you're struggling for inspiration and just need somebody to yell your demotivated self into shape, Shia LaBeouf just became your new best friend.
The actor can now appear on your computer screen and scream at you to 'just DO IT' followed by the theatrical statement: 'Don't let your dreams be dreams.'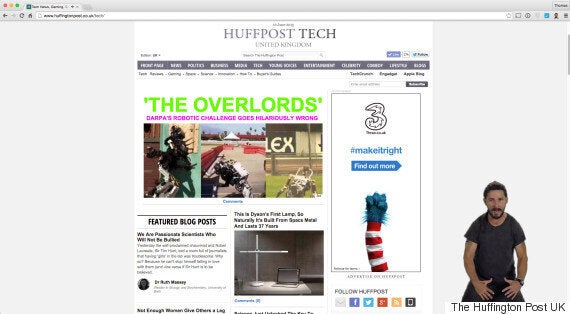 All you need is this simple Chrome extension and you are one screaming Shia LaBeouf away from inspiration.
While the thought of LaBeouf entering anyone's personal space might be horrifying to some, the extension's developer appears to believe that the actor's hollering skills will help the majority of us struggling to get through a mundane to-do list.
Most of the reviews applaud the app with genuine enthusiasm while few testified to what the actor actually helped them achieve.



As with all things LaBeouf, this incredible extension is based on arecent project featuring several monologues for the students of Central Saint Martins in London.
The screaming LaBeouf standing in front of a green screen was all the viral fodder the internet needed to adapt the actor's motivational speech into memes, Toy Story scenes and a James Franco speech.
Related