Doutzen Kroes has made a stand for "normalising" public breastfeeding, by sharing an Instagram photo showing her feeding her 10-month-old daughter, Myllena.
Kroes shared the photo on her Instagram account, with the caption: "Sweet dreams #blessed".
Kroes is a Dutch model and actress. She has two children with her DJ husband, Sunnery James - Phyllon, four, and Myllena.
The initial breastfeeding snap brought in 98,000 likes, but Kroes didn't stop there.
The model then reposted her breastfeeding photo alongside a photo of her modelling a push-up bra.
She wanted to highlight the "scandal" surrounding breasts.
The second photo Kroes posted has already reached 110,000 likes.
One commenter, @rosaliebend, wrote: "Thank you for your promotion of breastfeeding!" and others thanked the supermodel for sharing such a "natural" photo.
This isn't the first time Kroes used Instagram to "promote" breastfeeding.
Back in April, she posted a photo of her "daily routine" with a breast pump.
She wrote: "Daily routine! I'm promoting breastfeeding, it's the best for your baby when possible! #breastfeeding#breastpump #breastfeedingmom#breastfeedingawareness."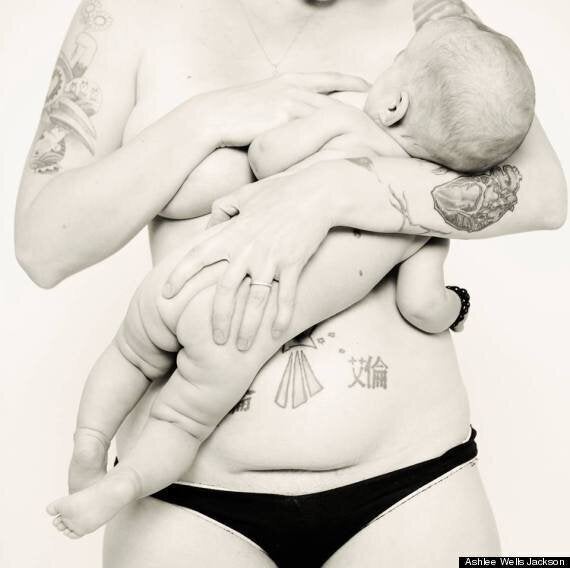 Breastfeeding Photos