A mother said she was left "disgusted" after finding a chicken nugget with blue specks on it in her toddler's McDonald's Happy Meal.
Lucy White ordered her two-year-old son the chicken nugget meal for £2.49, but claimed two of the four nuggets she was given had blue specks on them.
The 32-year-old was with her mother, Dawn Taylor, 57, who noticed the toddler's lips and mouth turning bright blue.
White broke the chicken nuggets open and claimed she found a blue "ink-like substance" had seeped through the batter into the meat.
She said: "I was terrified, I didn't know what he had swallowed. I was shocked and in fear because it could have been anything."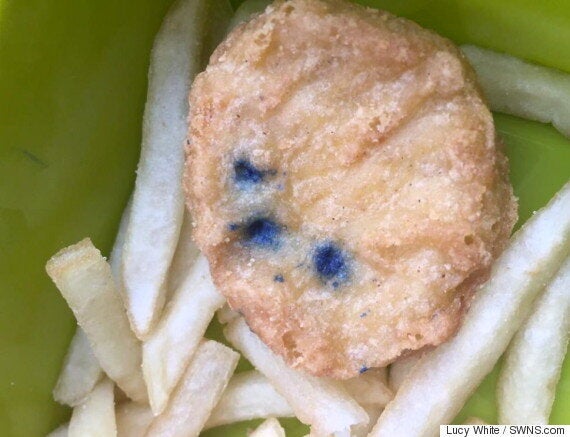 White went back into the restaurant at Chilwell Retail Park, in Beeston, Nottinghamshire, to complain and the fast food giant agreed to send the offending food item away for testing.
The results came back "inconclusive."
White said: "To say the results are inconclusive is not good enough - I have a right to know and so do the public.
"You expect a large company with thousands of restaurants across the globe to have top notch food hygiene standards. I just don't want this to happen to anyone else."
Lucy, who is also mum to Bailey, 15, Paris, 11 and Millie-Grace, six, said she was left "terrified" when she saw the blue substance in her son's mouth.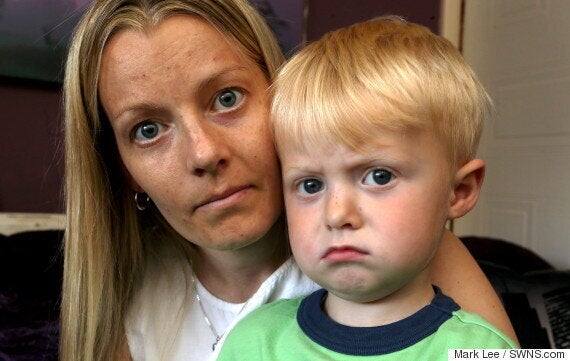 She added: "I had been driving out of the car park when my mum shouted at me to stop the car because George had something in his mouth.
"We looked at the chicken nuggets and they were bright blue.
"George was scared and upset. I was telling him to spit the food out and trying to get the nugget out of his mouth.
"When you broke them in half, they were all blue inside, too. It looked like ink.
"When I went in to complain staff said: 'Don't worry, we'll give you another Happy Meal'. I said I wasn't bothered about the Happy Meal, I wanted to know what was in my son's food.
"They said it was probably just a bit of food colouring. I said it looked like the nugget had been stabbed with something.
"The assistant manager at the store took my details and promised he would call me but he didn't."
White added: "I've complained several times but they haven't taken me seriously. They said it might have been colouring from packaging, but if it was it wouldn't have got into to the nugget to that extent, surely."
Taylor, who is a gran-of-16, added: "I think it is terrible that they have not yet said what it is he was eating. Luckily, he is ok but they should just be honest about it."
A McDonald's spokesperson told HuffPost UK Parents: "Following Ms White's complaint on 1 May we launched an investigation which proved inconclusive to the origin of the blue mark on the food item.
"There were no signs of any contamination in the kitchen, fryer, or any other products on the day.
"Although it is possible that some of the blue packaging used to store the food had fallen into the fryer during cooking, incidences like this are rare as food safety and hygiene are of the highest importance to us.
"We have been in regular contact with Ms White in the days following the incident and the restaurant team is pleased that she and her family have been back to the restaurant regularly since her complaint last month."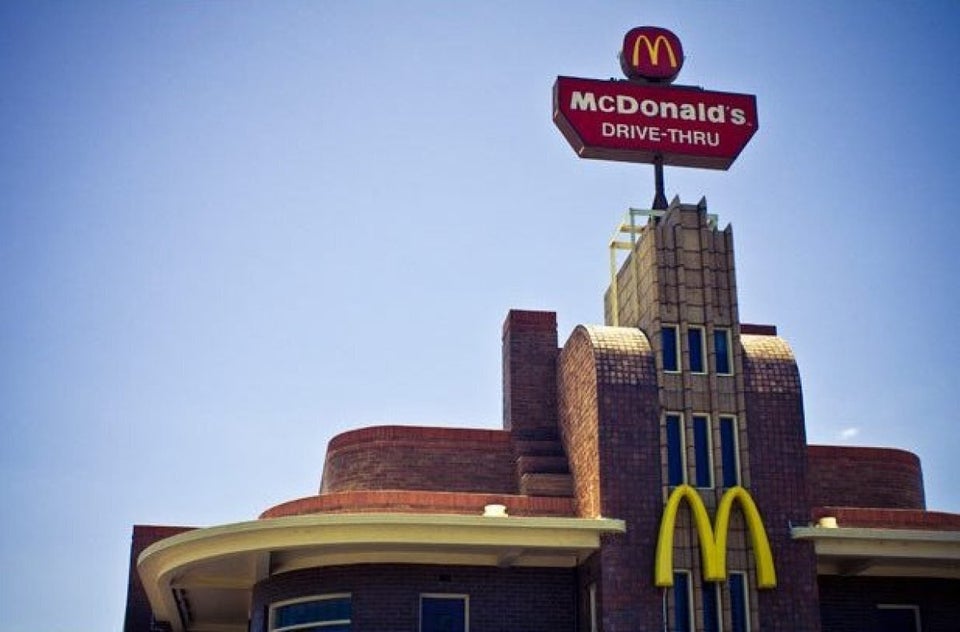 The Coolest McDonalds Restaurants