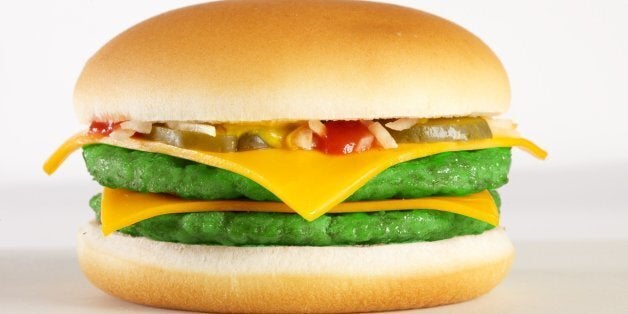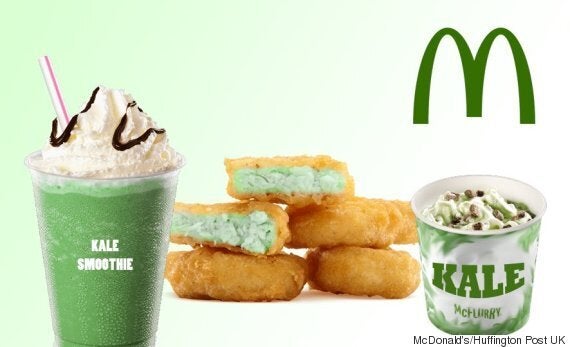 A HuffPost artist's rendition of what a Kale-based McMenu might look like
Kale is the current superfood-of-the-moment due to its high vitamin content, its cholesterol lowering properties, and many other health benefits. But this adoption by a faceless fast food chain may see foodie-hipsters ditch the green for something a little cooler.
"We're always looking at new and different ingredients that customers may enjoy," spokeswoman Lisa McComb said.
According to WXYZ, McDonald's plans to bring in kale in the "not-to-distant" future, in the USA at least.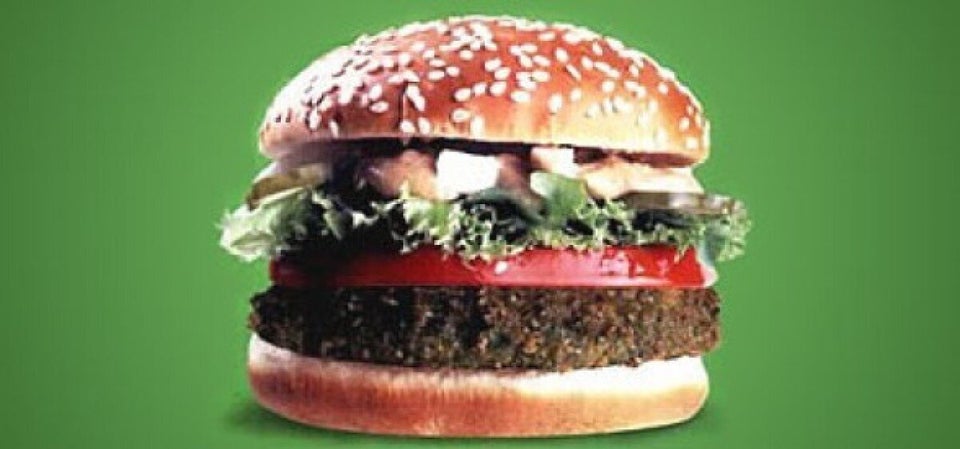 McDonald's Sandwiches From Around The World