An online porn site hopes to make history in the adult film industry – by shooting a sex tape in outer space.
Pornhub is crowdfunding for the Sexploration project, which could see adult stars Johnny Sins and Eva Lovia boldly getting it on 68 miles above the surface of the Earth.
Sins explained: "I've had sex pretty much everywhere and every way that you could imagine. I've had sex on almost every different continent with all kinds of different women. Don't get me wrong, I love what I do and who I do, but this is a really unique opportunity to break ground in the adult industry.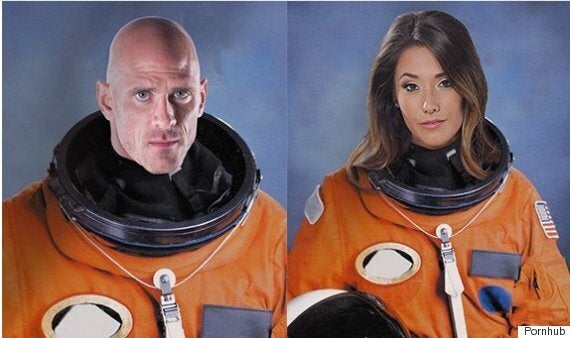 Astronaughty! Johnny Sins and Eva Lovia are ready to make that thrust for mankind
"I'm beyond excited to be a part of the Pornhub space programme for this exact reason: We're going to make porn – in space!"
Lovia chipped in: "What's it like to orgasm in zero gravity? And what happens when you get it on in outer space? I bet you'd like to know… but I need to know.
"Who else can say they were the first porn stars to work in space? This is an amazing opportunity to make history."
"We need to know all participants are sufficiently prepared for the rigors of space-age coital activity (as well as filming in or past the stratosphere)."
Pornhub's 'senior space advisor' Oswald Bean is very keen
Pornhub hopes to make $3.4million in the next month via an Indiegogo campaign and if that is achieved, aims to have a release date of late 2016.
You can donate to making the 68-mile-high club happen here and contributors will be rewarded with porn swag including private lunch dates with Sins and Lovia and one of the two spacesuits worn by the sexonauts.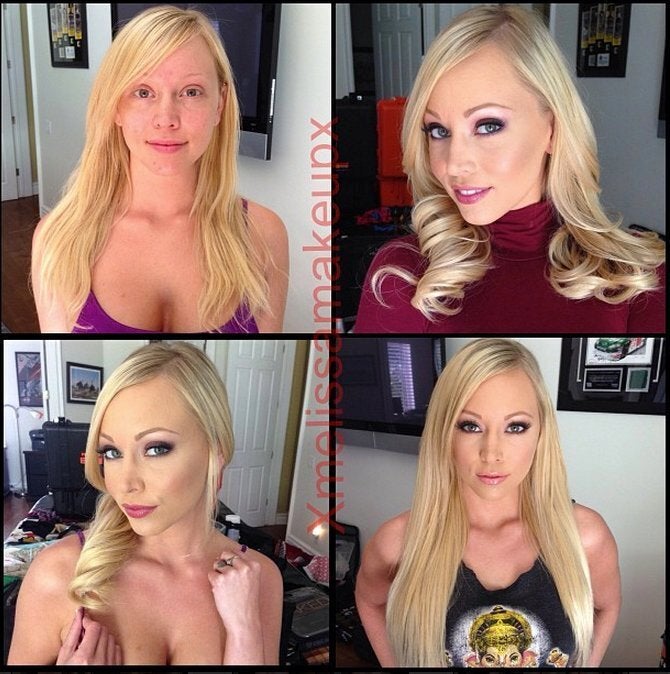 Porno Stars With and Without Makeup